From Richmond to Northfields
Saturday, April 13th , 2019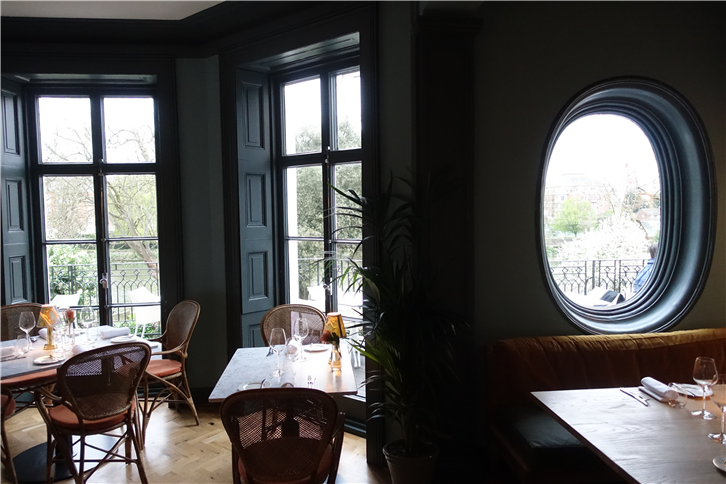 Patri is an Indian restaurant in Northfields (there is a separate branch in Hammersmith). The menu covers the dishes of Rajasthan, so there are some familiar things like black dhal as well as a few more exotic dishes. The starters were attractively presented and indeed pretty much everything worked well with the exception of a potato curry. The black dhal was excellent, and kulfis were very good too. The service was friendly and the wine list moderately priced.
The Bingham (pictured) at one time held a Michelin star, but the kitchen regime has changed since then. It has a lovely setting overlooking the Thames, with a recently refurbished dining room and an appealing menu. Our meal was rather erratic, however, with some good dishes but also some issues with others, and one particularly grim plate of chips. This was a pity, as the Bingham has the potential to be a lovely spot, but I have the impression that the kitchen is really stretched with its current levels of staffing, and this shows.
The Michelin 2019 guide to Taipei came out. No changes at the three star level, so the absurdly mediocre Le Palais bafflingly retains a third star. There were promotions to two star for Raw, Tairroir and Sushi Amamoto. Taipei now has one three star, five two star and eighteen one star restaurants.