Persian restaurants in London
Saturday, August 03rd , 2013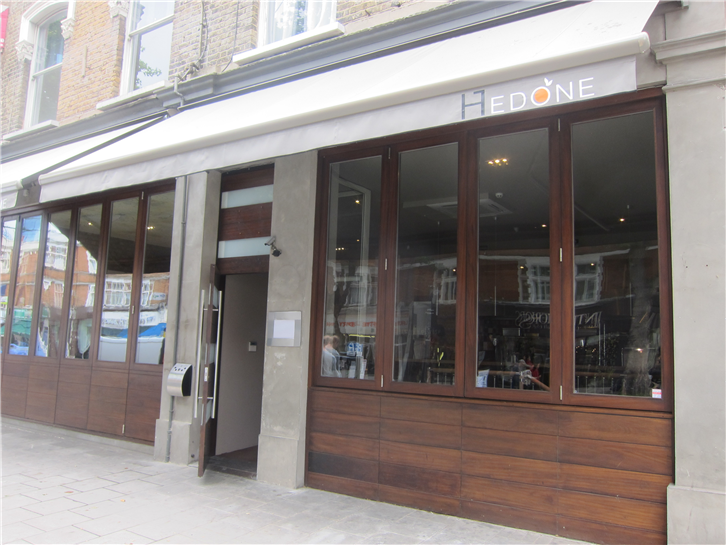 I have tried a few Persian restaurants over the years, admittedly with little success, whether these have been in London or the US (I have never been to Iran). I sampled two that are supposedly well thought of. Mohsen has a bread oven in the window so the bread was nothing if not fresh, but the main course dish that I tried there was quite disappointing. Better was Hafez, which had quite good bread and was generally of a higher standard. However neither could be said to have delivered anything more than decent food, and it is hard to recommend a special journey even to the better of these two places. I am not sure why the standard of Middle Eastern food in London is so poor. It is a similar story with Lebanese restaurants here: a Lebanese friend of mine cooked me a dinner at home far better than any I had eaten at a Lebanese restaurant in London. I would have thought that there was a market for a better level of restaurant offering, but if there is such a place in London then I have missed it.
I actually ate two meals at Hedone (pictured) within a few days – well, they are closing for their summer holidays shortly. The food just gets better and better here, with the more experienced team in the kitchen now delivering a highly consistent experience, still based around the top-notch ingredients that are the trademark of Hedone. An example was a sweetbread dish that was probably the best I have ever eaten; it came from the same Paris butcher that supply the 3 star places in Paris. The sweetbread had amazing, almost silky texture, a far cry from what usually passes for this ingredient in London. Turbot had superb flavour, as did a langoustine starter. The restaurant now does tasting menus only on weekend evenings, either £65 or £95 for the "carte blanche", which serves the very choicest ingredients. The latter is actually a bargain given the quality of ingredients on display here. The price of the carte blanche menu here would scarcely buy you a starter at somewhere like Arpege in Paris.
Koya makes authentic udon noodles, which can be eaten either hot or cold, as well as daily changing specials. The best dish that I tried this week was cold udon noodles with venison, whilst I also liked a small plate of roasted duck served with mustard, and delicate prawn tempura, all for around £20 a head. There are no reservations at Koya and it is a popular place, with service distinctly at the basic end of the spectrum. When I turned up earlier than the person I was meeting, I was not allowed to join the queue for tables, with other tables of two that turned up later being seated ahead of me. Given that all I was going to do was sit down a few minutes early and purchase a drink while I waited that seemed rather churlish, but they turn over tables at quite a rate here, and I guess they want to completely maximise the time spent at their tables. This service niggle aside, Koya is well worth trying.
My list of 15 most influential chefs of the next decade was published by Elite Traveler magazine. Obviously such a list is essentially an impossible selection to make, but here goes.
I also recorded a short video, the first in a series for Elite Traveler in which various restaurants will feature. This one is on Hedone.