From Maidenhead to Piccadilly
Saturday, October 14th , 2023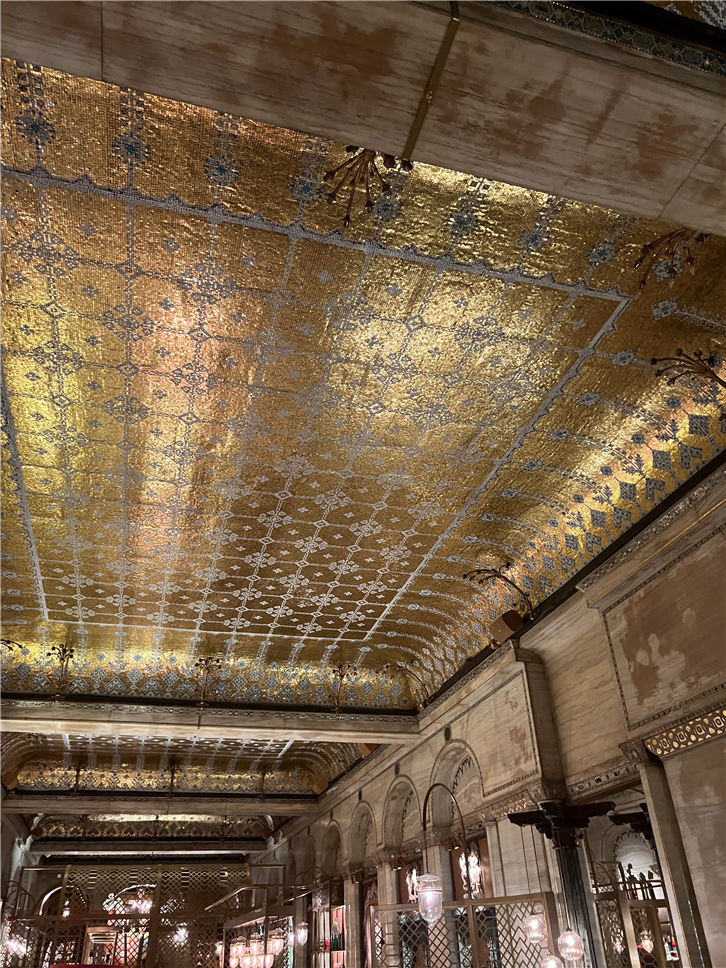 The Dew Drop Inn is the latest home of the Bonwick family, presided over by Simon Bonwick, with his son Charlie now doing the bulk of the cooking and his daughter India running the front of house. It offers surprisingly ambitious old-school French cooking, with proper sauces, bread made from scratch and very good ingredients. A delightful little place.
The Criterion in Piccadilly Circus has had a number of restaurant iterations in its premises over the years. The constant has been the magnificent historic dining room (ceiling pictured), one of the grandest in London. This now houses a Masala Zone, the mid-range offering of a successful London restaurant group. This particular Masala Zone was of a higher standard than I recall from the last meal I had at one of the other venues. As well as capable Indian food the service was really classy, and the prices are modest by central London standards.
In other news, there was an article in The Fence magazine about, well, me.