The sublime to the ridiculous of Italian food
Saturday, January 13th , 2007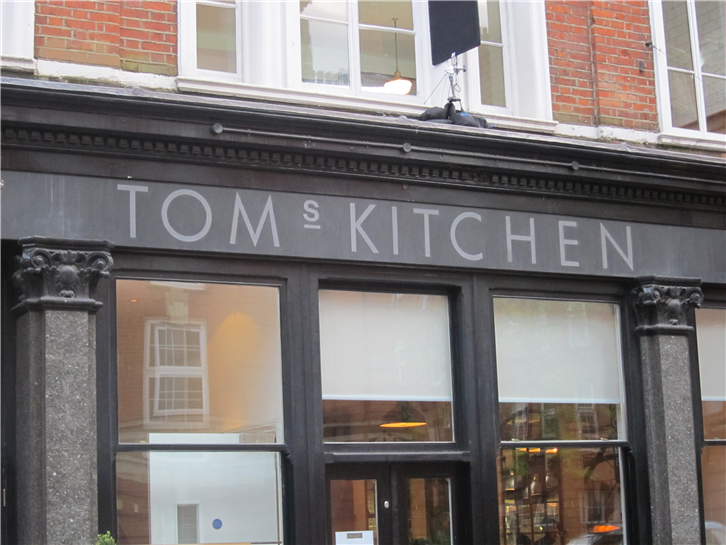 The trend in London in 2006 was for bistro food (Galvins, Arbutus, etc), and I went to two of the better examples this week. Tom's Kitchen is Tom Aiken's off-shoot, and with the reliable Ollie Couillard at the helm this is turning out to be perhaps the best of all the London bistros. Goujons of sole were excellent, and I had a very fine fillet of pork. Vegetables are handled well here e.g. perfect spinach, and very good Savoy cabbage, shredded and served with little pieces of bacon. Apple tart completed the meal. Along with the excellent home-made bread it is hard to see what more one could hope for from a bistro.
High Road Brasserie in Chiswick is not quite as good as Tom's Kitchen but is nonetheless another success story. Best was excellent duck, cooked pink and served with tasty rosti and very good spinach along with the cooking juices of the duck. An apple crumble was a nice example of comfort food to finish off.
Chiswick has certainly moved up in culinary terms in the last few years, but of course there are the usual disappointments as well. Vino Rosso is an ambitious Italian restaurant that has opened a few doors along from the wildly successful La Trompette, but based on this visit it looks like a dud. Curiously they have gone quite up-market for a local place, with smart décor and fairly complicated dishes e.g. sea bass rather than being served as a fillet was carved up into three pieces, each wrapped around prawn, with a mound of courgettes cut into strips and served as "spaghetti". Unfortunately the sea bass was overcooked, and throughout the meal poor technique was on display e.g. poor quality scallops, also overcooked, and an insipid soup.
Their pasta dishes were the best part of the meal, with good egg pasta let down by undercooked ragout of wild boar, and gnocci that was OK if a little heavy and didn't need to be stuffed with artichokes and served with a sauce of white wine and ginger. Italian food's strength is simplicity using great ingredients, but this was sadly not the case here. Mixed quality ingredients and erratic cooking technique make this a poor choice for 3 courses at £29, which is only fractionally cheaper than Trompette, where they can actually cook. A quick visit to my regular Zafferano this week demonstrated just how ordinary the cooking at Vino Rosso really is. I await the inevitable rave review in my local paper, who have never met a restaurant that they didn't like (provided they get a free meal).