From South Kensington to Ascot
Saturday, August 07th , 2021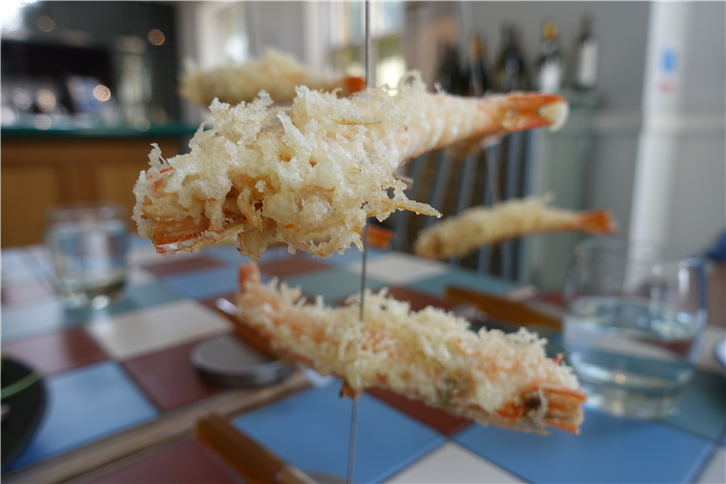 Yashin Ocean House in South Kensington has an airy dining room and terrace seating, serving sushi and other Japanese dishes, including tempura and donburi. The tuna sushi was good, and prawn tempura (pictured) was cleverly presented, though an eel donburi dish was less good and soft-shell crab salad was rather disappointing. Overall, this was still a pleasant and not excessively expensive meal.
We enjoyed another excellent meal at Coworth Park, near Ascot. We had a series of excellent dishes using high grade ingredients, with an excellent pressed chicken dish, a good beef main course and a nice scallop tartare dish, amongst others. The entire meal cost was barely more than the main course supplement at Helene Darroze.
I also added two new Michelin-starred chef interviews: Endo Katsutoshi of Endo at the Rotunda, and Callum Graham of Bohemia.