Eating on the Cote d'Azur
Saturday, April 15th , 2017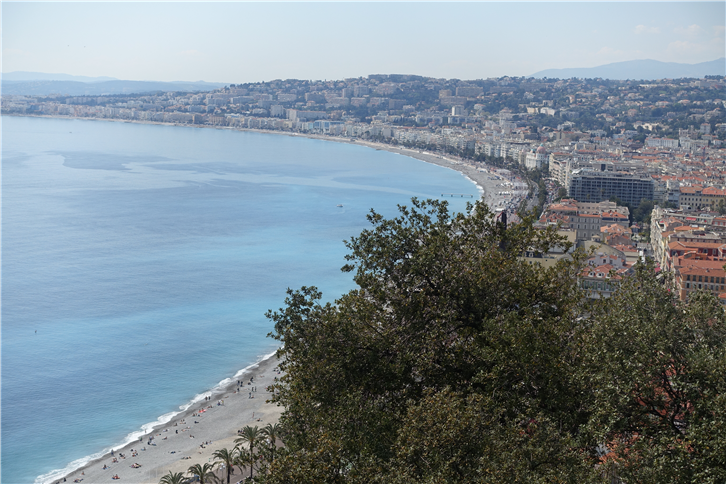 The south of France is famed for its climate, but is also blessed with some superb produce, as a visit to the market at Cannes, or just over the border in nearby Ventimiglia will testify. On a brief trip to the area I tried a few interesting restaurants. Comme Chez Soi is in Vence, a pretty village up in the hills above Nice. It is a family affair, with Hugo Marques cooking and his wife Rita running the service operation in their little restaurant, which has just opened. It produces simple but enjoyable food, making the most of the lovely ingredients of the area – local asparagus and peas were particularly impressive with a lobster dish. It is inexpensive and well worth a look if nearby.
Another one-man kitchen operation is La Merenda in the old town of Nice. This is a cramped twenty seat place, closed at weekends, which has no reservations, no telephone, just three choices of wine and takes only cash. On the plus side, it has the former head chef of two Michelin star Negresco cooking, and so consequently is packed out at every service. The food is rustic and hearty but its class shows through, as with a melting daube of beef with red wine sauce, and also shown by a lovely lemon tart for dessert. Get there early and get in line.
You can take a train for Nice down the coast to Cannes (quicker than a taxi and less than a tenth the price of a cab), which has Palme d'Or. This has had two Michelin stars for ages under two different chefs. I last ate here in 1996 under the old regime, and the food now is at least as good. Particularly impressive was a broccoli mousse amuse bouche and supremely delicate cumin tuiles, as well as a spider crab mousse with lovely morel sauce. This was certainly a strong two star meal, and as a bonus the dining room looks out over the Mediterranean.
The "Top 50" (really a top 100) list came out, to the usual rapt attention of the press, who seem fascinated by lists of restaurants. Eleven Madison Park took over at the top, for what that is worth. This is really just a marketing exercise for the industry, and harmless enough as long as you don't try and actually think it is a carefully considered ranking of the world's best restaurants. It is easy to pick all sorts of holes in it but that would be like kicking a puppy. If they just renamed it "The world's best marketed restaurants" we could all just move on. The heads of the national judging panels have been on a jolly to Australia all week at the expense of the Australian tourist board, a trip that included visits to the restaurants Royal Mail and Brae, amongst others. It would certainly be a remarkable coincidence if next year Australian restaurants such as those shot up the list.