Medlar reviewed
Saturday, April 09th , 2011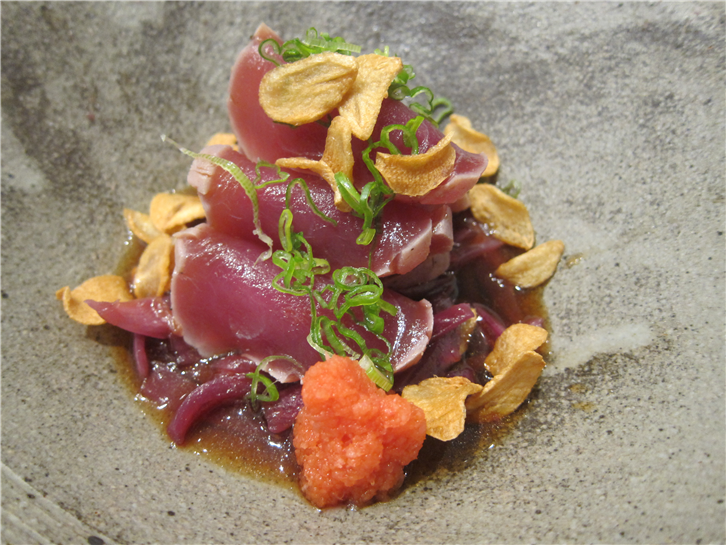 It was nice to try a new London opening this week and be pleasantly surprised for a change. Medlar has an experienced team in the kitchen and the front of house, almost all the staff having worked at either Chez Bruce or The Square. The Kings Road setting is pleasant and the modern British menu appealing, but what impressed me was just how good the food was immediately after opening: I suspect that the kitchen was a lot more frantic than the calm, measured atmosphere in the dining room, but all credit to the staff for getting up to speed so quickly.
Simpsons on the Strand is a very traditional British restaurant, with a lovely old-fashioned formal dining room, and has some real history, originally opening as long ago as 1828. Unfortunately the food that I ate also seemed to be rather stuck in a time-warp. There is nothing at all wrong with serving traditional food (as at Wiltons or Rules, for example) but it does need to be cooked carefully, and too many elements of the meal I tried this week were flawed in some respect. I did enjoy a beef Wellington dish, but the problem is that the prices here are set at a level implying something pretty special, whereas what arrives on the plate is sadly not.

I went back to two wildly successful Asian restaurants this week, both of which were on good form. E&O packs in the fashionable denizens of Notting Hill, while Zuma does the same for Knightsbridge. The food at Zuma is classier (an example tuna salad is pictured), though the prices reflect this. In both cases I have found the food experience highly consistent over the years, while the service operation is also well drilled in both establishments. Delivering an appealing menu consistently clearly pulls in the punters: a quiet weekday lunch at Zuma involves 150 – 200 covers, for example, numbers that most restaurateurs can only dream of.
The Royal Oak's cooking continues to impress me, the kitchen team delivering another consistently excellent set of hearty British dishes, worthy of its Michelin star. It is in a somewhat remote spot, but if you are ever near Ascot or Maidenhead this is a place I highly recommend that you try.
In general the London restaurant scene feels like the boom times again, no matter how much economic doom and gloom there is in the newspapers. The trendiest places are seeing strong demand: Jason Atherton's new venture Pollen Street Social had 5,000 reservations calls on the first morning the lines opened, and the restaurant has yet to open.
Next week this blog will be off its usual schedule by a couple of days.