This Sportsman Life
Saturday, November 04th , 2017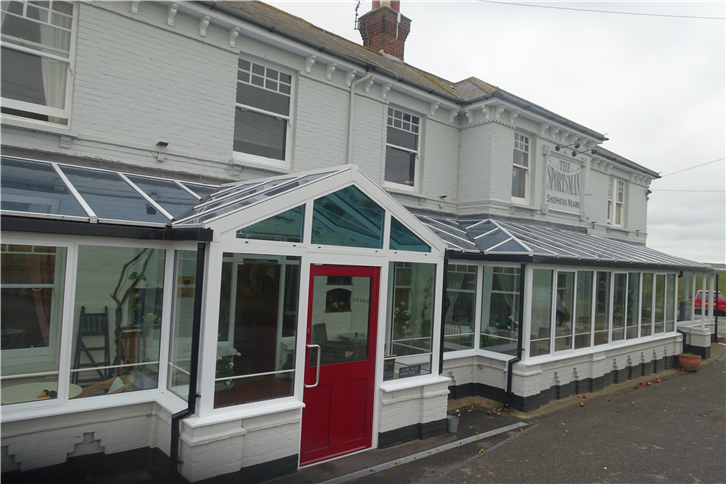 Pappa Roma is a restaurant I had not come across until I saw it had won an even called "The National Pizza Awards", held in London recently. I was not familiar with this event but it seems to be quite a recent one, involving a number of pizza chefs in a cook off all using identical ovens. Expectations raised, I went to Pappa Roma and ordered the exact pizza that had won "best in Britain" and was more than a little confused. The base of the pizza was a long distance away from the high quality pizza base to be found in serious London pizza places, and indeed it transpired that the oven that they used was not remotely hot enough. The toppings were also ordinary. Oddly, the restaurant served a very good tiramsu, but the pizza itself was very ordinary indeed. I won't be paying too much attention to the future winners of this particular competition. L'Oro di Napoli and the other serious pizzerias of London will not be losing any sleep over this.
Jamavar has raised the bar for Indian food in London. It is the first stand-alone restaurant of the Leela hotel group in India, who have a Jamavar restaurant at their top hotels. The standard of these varies, but at the very best, such as in Bangalore and Goa, the food is terrific. The London Jamavar cooks some memorable dishes, in particular a superb stone bass tikka, gloriously tender and suffused with spices. At my latest meal I was also impressed by a simple paneer-stuffed pepper starter; it takes talent to make something exciting out of humble ingredients, as was the case here. A morel curry was also lovely.
The Sportsman is an old favourite. The sourcing of ingredients is hyper-local, with vegetables grown in the garden and pork and lamb from the adjoining farms; even the salt is gathered from the beach nearby. We opted for the tasting menu and had some very enjoyable dishes, including a crab and carrot with Hollandaise sauce, and a mushroom and celeriac tart. There were a couple of early dishes that I was less taken with, so the meal was a touch less consistent than usual. Nonetheless this was still a lovely meal, and represents very good value to boot, with the lengthy menu at £70. The Sportsman can be reached from London by train from either St Pancras or Victoria; head to Faversham and take a cab for the final leg of the journey.
In other news, the 2018 New York Michelin guide came out. Jean Georges was demoted, leaving five three star restaurants in the city. There was a promotion for Ginza Onadera and a demotion for Soto at the two star level, leaving a total of 11 two star restaurants. There are 56 one star restaurants also.