Paris Fine Dining
Saturday, October 09th , 2021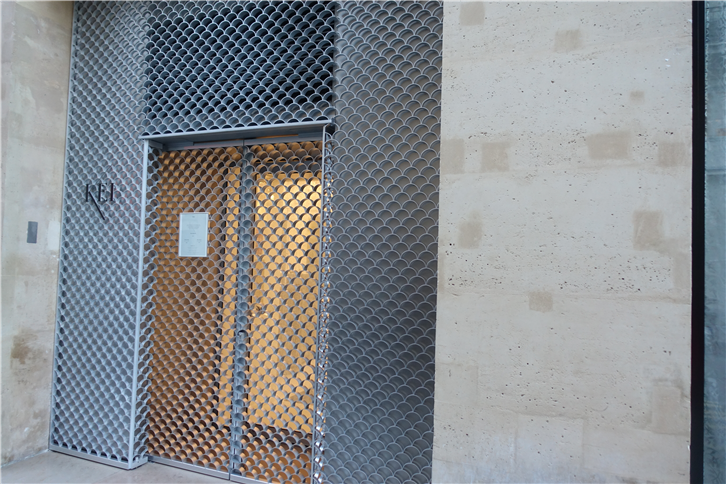 Other than a day trip to Dublin, this was my first trip abroad for eighteen months due to the pandemic. Travel to Paris on the Eurostar was smooth enough, though there were plenty of forms to fill in and Covid tests to take both abroad and at home. Still, France seems to be managing the pandemic well. Everyone wears masks and there is an almost universally used mobile phone app which you load up with your vaccination status, in order to gain entry to restaurants, cafes and hotels. These measures may help explain why the level of Covid cases in France is currently a fifth of the laissez-faire UK, despite somewhat fewer vaccinated people.
L'Ecrin is a tiny one-star restaurant in the Crillon hotel, where I stayed, and is that rarest of things: a fine dining restaurant open on a Monday in Paris. The meal was very good, a surprise menu themed around the guest's wine selection. Service was fabulous, and this was certainly a good start to the trip. The Crillon, incidentally, is a very grand hotel that has recently been refurbished, and is a great place to stay if you can afford it.
I had a fine meal at Le Clarence in 2019 that I had scored 18.5 on the average of the dishes, so had high hopes of a similar meal. In fact the meal this week was rather erratic, with some very good dishes but also some relative duds. It turned out that the chef de cuisine had just left to become head chef at Taillevent, and it seems as if his absence is causing some issues.
Fortunately Kei, the latest three star in Paris, was dazzling. Another tasting menu experience featuring inventive and technically superb dishes, with a consistently superb food and charming service. A lot of recent Michelin 3 star elevations around the world have proved disappointing over the last five years, but Kei is the real deal.