New London reviews
Saturday, September 14th , 2013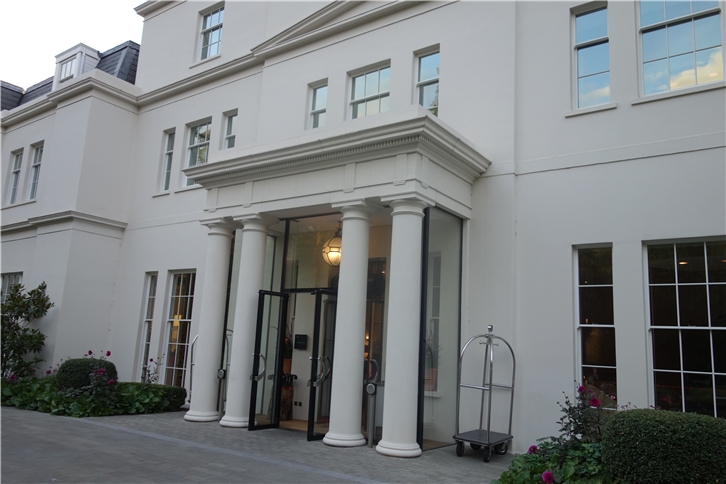 La Mancha is a tapas bar that was running for ages in Putney, but has recently upped sticks and moved to Chiswick. The dishes that we tried over two visits were quite consistent, and although this is a neighbourhood place rather than destination dining, it was very pleasant. The owner is friendly, the menu appealing and the bill modest. Chiswick has lacked any Spanish food other than one grim chain, so it is a welcome addition to the area.
Dairy was my venture south of the river this week, situated just on the edge of Clapham Common. This is another place with the fashionable "small plates" format, but the chef's classical culinary training shone through in particular with an impressive chicken liver parfait. This was a genuinely classy dish, but the overall standard was very good throughout the meal. Prices here are quite low at present and I am sure Dairy will prosper.
Social Eating House is another in the string of Jason Atherton restaurants that have opened recently, from London to Shanghai and beyond. This one had very enjoyable food and slick service, and I preferred the meal here to my rather erratic meal at Little Social. This was a clearly very professionally run restaurant, and was very busy even on a weekday lunch.
Coworth Park (pictured) has had a number of chefs since it opened, but the kitchen has been in the hands of Brian Hughson for over a year now. It is in a pretty spot near Wentworth golf course, with a winelist whose prices match the prosperous area. We had a generally good though slightly uneven meal, with successful dishes like salt-baked beetroot with glazed goat cheese and panna cotta, mixed in with a flawed dish of confit onion tart with lord of the hundreds sheep cheese, charred violet artichoke and herb vinaigrette. which suffered from soggy pastry. Service was top class, and the best dishes suggets that the restaurant has potential to go further when greater consistency can be achieved.
I wrote a series on established but underrated restaurants for Elite Traveler magazine. The articles cover UK and Ireland, Europe and Asia.