Obscure restaurant surprises
Saturday, September 07th , 2013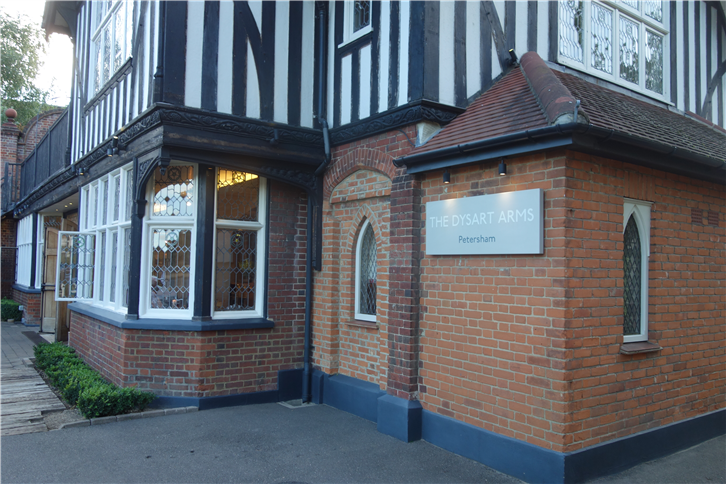 Pizza Pilgrims is the restaurant version of a food cart that used to trundle around London, its founders having made a pilgrimage to Italy to learn about what makes a really good pizza. Now in Dean Street, the simple premises have an impressive pizza oven that cooks a Napolitan style pizza in less than a minute. This is another sign that the best of London pizza has moved beyond the high street chain level to something that an Italian would actually recognise. The base of the pizza was authentically soft and the topping of good quality.
Gaylord has been running since 1966, sister to a Mumbai restaurant of that name. The London version has a large, smart dining room and food that was surprisingly good. I say surprising because the Mumbai version was pretty mediocre when I went there, so I had fairly low expectations. In fact, other than one dish, the quality here was fine and the service excellent. For a place that is the antithesis of London restaurant fashion, it was interesting that the large dining room was completely full on a Sunday night in August, with a large contingent of Asian diners.
Tarantella is a neighbourhood restaurant near where I live, and so I rather take it for granted. They do a pretty good pizza, but on this visit I had a genuinely good spaghetti with spicy Calabrian sausage. Following a previous visit with good rigatoni I am nudging up the score by a point to reflect what seems to me to have been a steady improvement in quality over recent months.
The best food of the week was at The Dysart Arms (pictured). This is another restaurant that appears invisible to Twitter; its Petersham location might as well be on Mars for all the reviews it has had. Yet its chef is a Roux Scholar and can really cook. We had dish after excellent dish here, with a keen focus on ingredients, the vegetables grown in the restaurant garden and some skilful and original dishes. Combined with slick service and a modest price point, this was a genuine find. I tried two meals here in quick succession and will certainly be coming back here; there are worse Michelin-starred restaurants out there than this. I highly recommend it to you.