A varied week in London
Saturday, October 24th , 2009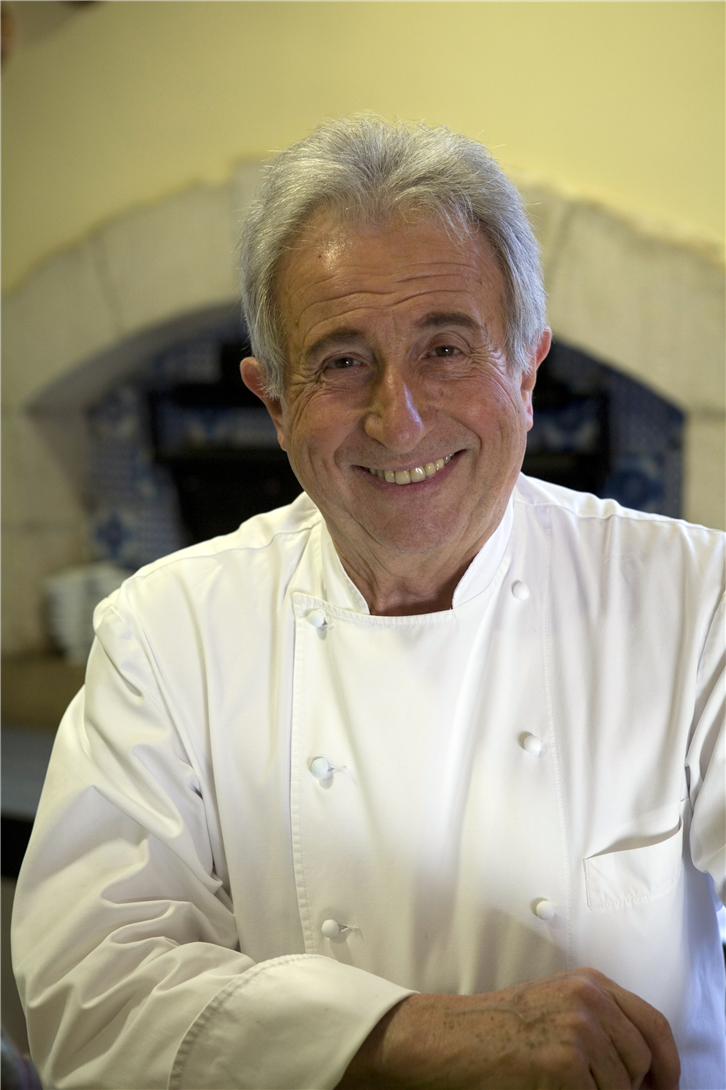 Min Jiang is blessed with a spectacular view over Kensington gardens, though in the winter this is best seen at lunch. The room is elegant, and a times the food matches the sophistication of the surroundings. For example, this week a soft shell crab with salt and chilli had delicate, entirely non-greasy batter, vibrant seasoning and good crab. Not all dishes reach this standard, such as a rather ordinary stir-fried prawn dish with a supposedly chilli sauce that was more mush than sauce, but overall this is certainly one of the better Chinese restaurants in London.
I am always cautious about reviewing places on my doorstep: there is an inevitable temptation to be favourably disposed to somewhere you can just stumble to. For this reason I had multiple meals before writing up The Roebuck, just to be sure I wasn't reviewing through the locale equivalent of beer glasses. However on several recent visits the kitchen has delivered very capable British food. This is not somewhere to trek across London to visit, but it is a distinct cut above most pub food.
I popped in for a meal at Brouge, a simple place in Richmond in the style of a Belgian beer cellar. The connection with Belgium seems a little tenuous, starting with the weird misspelling of Bruges "Ah, that is how the English spell it" – actually they don't, as can be evidenced by the movie "In Bruges". Apart from the long list of Belgian beers and the obligatory mussels and chips, the cooking seemed pretty standard British. It is quite basic food, and the limited ingredient quality showed in the poor steak that I was cooked, but technique was generally pretty good, and the dishes were pleasant to eat. The one howler was the bread, which was the heaviest, doughiest bread I can recall tasting: it was like some sort of science experiment gone wrong, but it did definitely have promise as a projectile. Other thanthe bread/neutron star material the visit was a decent enough experience (and prices are quite low), though not somewhere to make an excursion to.
Haandi produces reliably excellent Punjabi food. As well as some of the dishes I habitually eat here, such as the superb chicken burra tikka, we had some good pooris as a starter. The pooris are shaped rather like an eggshell with the top cut off, and you fill them with a tamarind-based sauce before popping them into your mouth. I would have preferred more tamarind in the sauce, but the pooris themselves were delicate. Also very enjoyable were channa masala and aloo gobi; the cooking of vegetable curries is a real strength of Haandi.
As an aside, when you eat in restaurants in Japan you often see a display cabinet in the window with a display of the food from the menu, but using plastic models rather than photos. The BBC has just done a short piece on this. Interestingly, the replica food was developed originally to help foreigners visiting Japan (there was a large influx of Americans in particular after the Second World War to assist with rebuilding efforts) who struggled with the menu. The idea caught on, and these models, some of them surprisingly realistic, are a very common sight in Tokyo. There is a whole district of Tokyo that specialises in them, along with other kitchen produce: Kappabashi, which is great fun to visit. I noticed on my trip last year that there was a lot less replica food around; seemingly there has been a bit of a recession in the replica food industry as well as the real one.
The San Francisco area Michelin Guide 2010 came out this week. The French Laundry is still the only three star venue, though there was some change at the two star level. Aqua lost both its stars (the chef left) and Daniel Patterson similarly disappears from the rankings, Michael Mina was demoted to one star, while Coi was promoted to two stars. Manresa, Meadowood and Cyrus retain their two stars, giving a total of four two star places (compared to last year's six). There are 34 one star entries this year.
Masterchef: The Professionals concluded this week, and congratulations to Steve Groves, who emerged the winner and whose food looked terrific. I thought that both Daniel Graham and Marianne Lumb (whose cooking I sampled in the quarter final) looked like worthy finalists. While there was some pretty dodgy looking cooking in the early rounds the finalists all looked to be producing very good food. As in the last series, I thought that Michel Roux Junior was an excellent judge, both for his knowledgeable comments and the enthusiasm he showed when people succeeded with their dishes.
I am also honoured that the chef interview list is now graced by Michel Guerard (pictured), a legend of French gastronomy. I had a stunning meal at his restaurant a decade ago, and one every bit as good a few weeks ago, right up near the top of my three star experiences. He is a perfect illustration that three star food does not have to be complex or fancy, but can simply rely on superb ingredients, cooked perfectly. Mr Guerard is now 76 years old, yet is still actively working in the kitchen, and came out to say hello when we ate there recently. In a world where superlatives are over-used, he is, in my view, a truly great chef.