From Mayfair to Ewell
Saturday, August 28th , 2021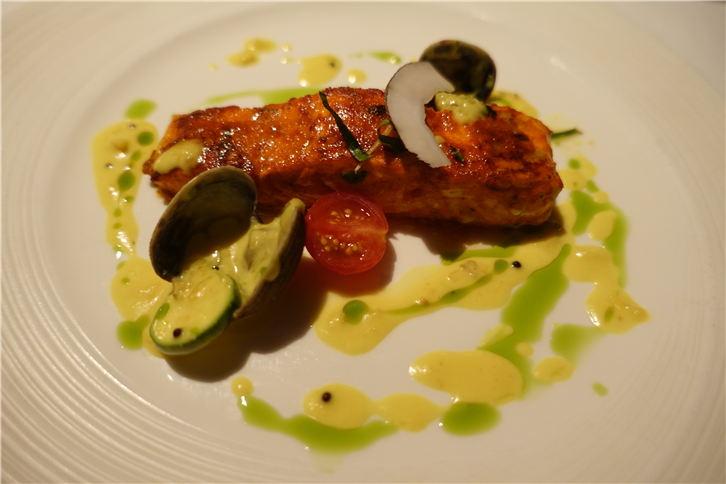 Dastaan is a remarkable Indian restaurant on the very edge of London, in an unpromising terrace of shops in Ewell, near Kingston. It consistently produces arguably the best Indian food in and around London, despite its modest premises. At this latest meal there were old favourites such as superb red pepper prawns and khumb palak, as well as superb stone bass tikka and gorgeous methi chicken, amongst other dishes.
Benares goes from strength to strength under its new chef Sameer Taneja (who cooked here years ago before returning as executive chef). At this tasting menu we enjoyed some superb venison tikka, tawa halibut (pictured), scallop with coconut and a range of other dishes in a lengthy and fairly priced tasting menu. This is top notch Indian food, and much better than it was under the previous cooking regime.
Locanda Locatelli has been a stalwart of Italian fine dining for years, ever since Giorgio Locatelli left Zafferano to set up his own restaurant here in Portman Square. At one time it was a very difficult reservation, but seemingly less so these days, and Giorgio himself no longer cooks here. A pasta dish that I tried was good but a risotto much less so, and other dishes that we tried were pleasant but unremarkable. I haven't been here for some years and felt that things had deteriorated noticeably from previous visits, though it was a still a pleasant evening, with smooth service and an extensive wine list to distract from the somewhat inconsistent food.