Some Regular Haunts
Saturday, February 21st , 2015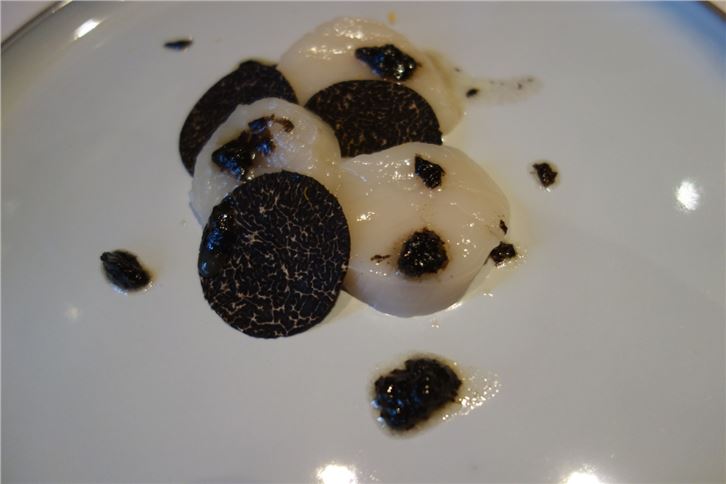 The Anglesea Arms was one of London's first gastropubs, and served good food if you could put up with its eccentric ordering system. Under new ownership for several months now, the food that we tried was very pleasant. Wood pigeon with cabbage and celeriac puree had a very good reduction of the cooking juices, and an apple and rhubarb crumble was most enjoyable. It is good to see the old place open once again.
The Watermans Arms is a simple pub near the river in Brentford, where its landlord/chef operates single-handed in the kitchen. He will make you fish and chips if you like, but far more interesting are the Japanese izakaya dishes that appear on the specials menu, reflecting the time that he lived in Japan. At this visit both katsu-don and yakisoba noodles were hearty, capable made dishes, all at a very fair price indeed. Well worth a try if you are in the area.
Diwana Bhel Poori has been a regular haunt of mine since I came to London three decades ago. It is a simple Gujerati café with uncomfortable seating, but its snacks, such as bhel poori and aloo papri chat, are genuinely good. It also serves some of the best samosas in London. These three dishes, a sweet lassi each and a shrikand for dessert cost just under £10 a head. For me this is some of the best value food to be had in the capital, less than you would pay at some awful high street chain.
I ate my 55th meal at Hedone. There were several new dishes, including an interesting nibble of "fish and chips" with a potato crisp containing monkfish and Japanese vinegar, and an omelette roll with black truffle and truffle sauce. Established dishes such as Dorset crab wrapped in avocado with pistachio mayonnaise and mild curry foam, and hare with a sauce made from its own blood were excellent as ever. Scallop sashimi with top-notch black truffles from Provence (pictured) reflect the quality of the ingredients used here. Hopefully common sense will prevail this year and it will get its second star.