Crowning Achievement
Saturday, January 21st , 2017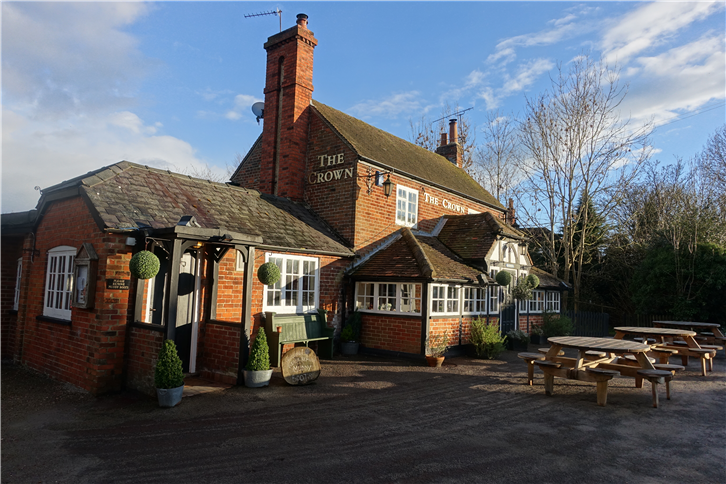 New Malden has the largest Korean community in Europe, so is clearly the place to go if considering Korean food. Jin Go Gae is generally reckoned the best in the area (Yumi is also highly thought of) and serves Korean barbecue dishes in amongst a lengthy menu. This format is different from most other restaurant styles, with a recess in each table in which a bowl of coals are heated and a lid placed on the top – you then cook the beef, prawns etc yourself. This is quite fun although it hardly qualifies as cooking in the conventional sense. The dishes that I tried from the kitchen were pretty mediocre: pleasant gyoza, tepid noodles, poor sweet and sour chicken. Nonetheless the place appears to be popular with the local community.
Bonhams is one of my regular haunts. It offers classy cooking by Tom Kemble, who uses particularly high quality ingredients, and has an appealing menu and the best value wine list in London (the pricier wines hover around their retail price). At this visit a scallop dish with cauliflower puree was particularly good, as was loin of fallow deer with pickled celeriac, Brussels sprouts and bacon. If you haven't tried it then you are missing out on a gem.
Talking of gems, The Crown at Burchetts Green (pictured) is a delightful place out in the countryside near Marlow. If you happen to live near the M4 then you can reach it surprisingly quickly from London – despite being 26 miles from where I live it is quicker to get there from Chiswick than for me to get to, say, Old Street. It is a one-man kitchen, with Simon Bonwick eschewing even a kitchen porter to assist him. The dishes are classical and quite labour-intensive, and prices are almost unreasonably cheap. I was delighted that it received a Michelin star, even if I now have to book there further ahead. This week a turbot dish with an intensely reduced red wine and carrot sauce was particularly lovely.
I always enjoy my meals at Cambio de Tercio, which has been the best Spanish restaurant in London for many years in my book. The dishes are inventive e.g. very slow-cooked tomatoes that are intriguingly sweet, and show technical skill e.g. the modern patatas bravas. The staff are charming and the restaurant is always packed with Spanish diners, contributing to a fun atmosphere.