From Petersham to Piccadilly
Saturday, June 03rd , 2023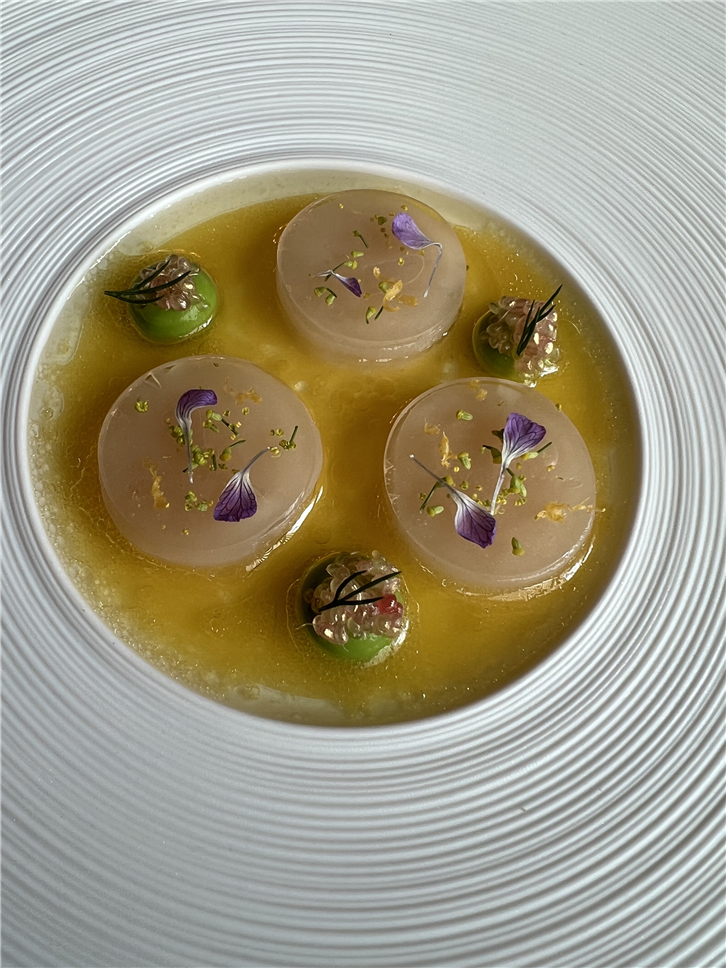 The Dysart continues to excel, its combination of appealing menu, high grade ingredients, technical skill, fairly priced wine list and charming service making it one of the most appealing overall dining experiences in the capital.
The Ritz continues to deliver arguably the best fine dining experience in London. At this latest meal stand-out dishes included Bresse pigeon and a new strawberry dessert, while the classics such as duck liver ballotine and langoustines a la nage were as lovely as ever. I went with an American chef, who at the end of the meal was incredulous that the restaurant did not have three Michelin stars.
I also have a very good meal at l'Amorosa, but as I have already covered the dishes in previous meals, I have not written a new review. Suffice it to say that this little restaurant serves some of the best Italian food in London at present.