Vacherin revamped
Saturday, October 20th , 2007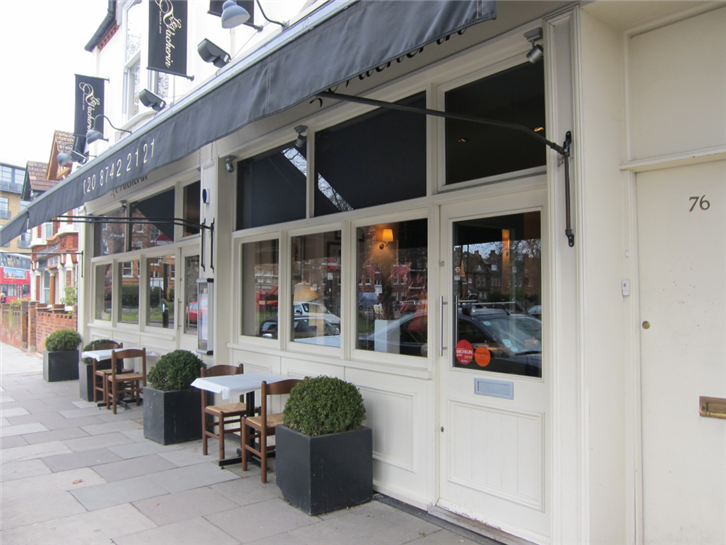 I confess that on my initial two visits to Vacherin I couldn't see what all the fuss was about, and the second visit was marred by some dismal service. However, sensible people kept telling me that it was worth trying again, and a major refurbishment gave me a good excuse. Although the changes to the premises are mainly in the front of house (there were some minor kitchen enhancements too) on this visit the pieces clicked into place on the culinary front too. I tried a number of dishes, and was very impressed with an authentic risotto of ceps, flavourful wild sea bass and an excellent apple tarte tatin. One or two dishes seemed to have rather mismatched flavours e.g. seared scallops had with them ravioli of brown olives whose powerful flavour overwhelmed the delicacy of the scallops. The best bet is to stick to the tried and tested bistro dishes, where the food seemed to be at a solid 4/10 level, at times higher.
Haandi is one of the most reliable authentic Indian restaurants in London, although as tonight when the owner Mr Singh is away, the service can seem rather casual.Chicken tikka malai was generous in size as usual (nine generous pieces of chicken), and as ever had very tender chicken, marinated then cooked in the tandoor, served simply with lemon slices. Aloo gobi was excellent as ever, with the texture of the vegetables still carefully retained but the spices livening up the dish, as was a channa masala with tender chickpeas and a rich, dark sauce, and also palak paneer. Rice and paratha were fine. £24 a head for a good quality meal in Knightsbridge can't be bad.
La Trenta at lunch is quiet but offers fairly priced, authentic Italian food (just £16.50 for two courses at lunch, which includes some nibbles). Although a risotto of black trumpet mushrooms was not the most exciting style of risotto I can think of, it was properly made with decent chicken stock, and had good texture. Spaghetti of shellfish in a tomato sauce had good pasta and enjoyable seafood. This is not aiming for Michelin star territory, but given the profusion of hideous, over-priced Italian places in London, to find one that is cheap and does proper food is a rare pleasure.
Keeping the bar for Italian cuisine in London raised high was Zafferano, which purrs along like some well oiled sports car. A new menu (the menu changes seasonally) was a little less appealing to me than the previous one, but that is just personal taste. I started with crab salad with cucumber; as usual the salad leaves were impeccable, the white crab meat from Dorset crabs and just a simple dressing (7/10). Linguine with lobster and tomato had good quality pasta and small pieces of tender lobster (6/10). I finished with grapefruit sorbet with good texture and flavour, served on a bed of grapefruit segments (6/10). Service was excellent as ever, even though the place was packed out.
Next week I venture amongst other places to Bacchus, or Hoxton Blumenthal as Tracey Macleod in the Independent wittily called it; I'll brush up on my chemistry first….