A week in Lisbon
Saturday, September 29th , 2007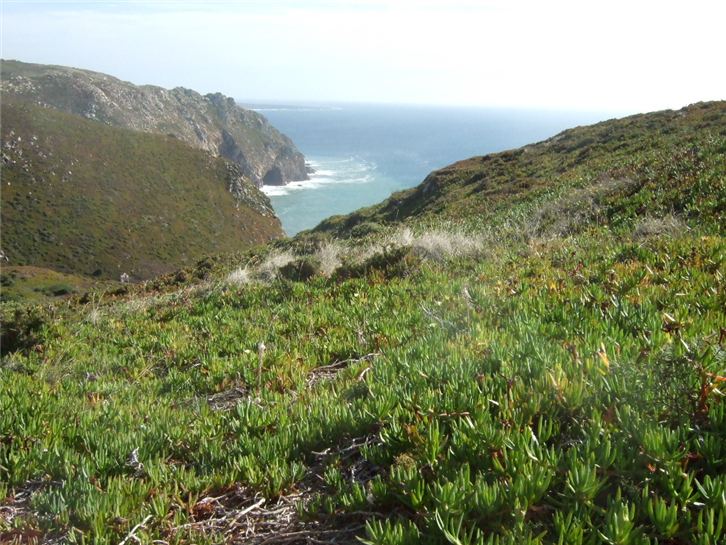 I spent much of this week in Lisbon, a city with fine views, plenty of history, but which seemed to be having a grafitti festival (I have never seen so much grafitti outside a New York metro). I would say, based on this trip, that Lisbon is a rather limited foodie destination, as much of the cooking appears to be from a bygone era. This is a shame since the seafood itself is of a very high standard, with many restaurants having fish tanks in which lobsters, crayfish, crabs etc are kept and then plucked out to order, ensuring ultimate freshness. Sadly the effect is spoilt if they then boil them for 15 minutes or so, producing something more like Michelin tyre than Michelin star. Indeed just one place in Lisbon has a Michelin star, Eleven. This was certainly very different from other places we tried, and although it produced a mixed meal this did include some classy desserts.
Other than this I had pleasant food at the simple Ramiro, and dismal and costly food at the old-fashioned Gambrinus and at Lisboa a Noite. One surprise to me was that prices for shellfish in particular were quite steep e.g. local crayfish at a simple seaside place (view from here pictured) called Buzio was EUR 100 a kilo, a price which would raise eyebrows in Mayfair. In general the Portugese seem to spurn vegetables with their dishes, and those which we did have were frequently boiled to softness in a way familiar to those who have ever eaten English school dinners. All in all it seemed to me a sad waste of some excellent ingredients.
Back in London, Tamarind was fine but at £60 a head the food is twice the price of (for example) Haandi, and objectively less good, though a chicken tikka was delicious. Michelin seem to me entirely mistaken in the Indian restaurants it has awarded stars to, not one of which is somewhere that seems to me to be objectively one star level, nor which represents good value for money. I would rather eat at Tangawizi, the Brilliant or Haandi than Benares, Amaya or Rasoi Vineet Bhatia even if you removed price from the equation. In reality value for money is always a factor in choosing a restaurant, making the gulf even wider.
My third visit to Foliage in Knightsbridge this year produced a 6/10 level meal, though for me that was as high as the cooking reached, and this at a fairly chunky £130 a head (of course the price depends on what you drink: four courses are £60). Ingredients are good and technique is hard to fault, but I can't personally see it at as a 2 star place at present, despite its "rising star" status in the 2007 Michelin guide. At the other end of the ambition level, I also went to a pleasant local Italian place called Tarantella.
Londoners can look forward to some exciting openings in the autumn. As well as the much-trailed Hibiscus,Alain Ducasse at the Dorchester and Alan Yau's Sake No Hana, it is reported that Alain Passard of Arpege is opening a venture in London (perhaps at the Connaught in place of Angela Hartnett). There should also be Autre Pied (offshoot of Pied a Terre) in Marylebone. Along with the promising Texture reviewed last week, these places should give us something to get our teeth into after the endless copycat bistro openings earlier in the year.