Feeling Ritzy
Sunday, June 15th , 2014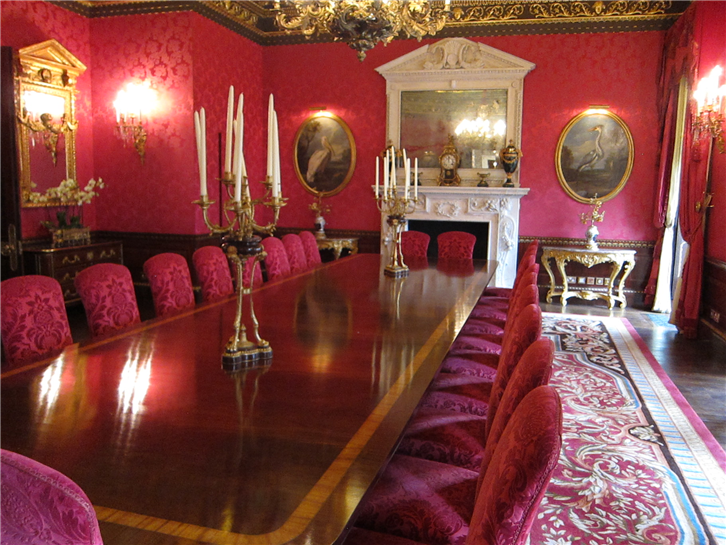 I was pleasantly surprised by Rivea, the new restaurant in the cavernous basement room of the Bulgari hotel. Despite the somewhat forced attempt at a casual Mediterranean feel (wooden display table with vegetables, staff in trainers) the place delivers. We enjoyed excellent food, including seriously impressive gnocchi, and the waiters were superbly trained, delivering silky smooth service.
Kurobuta near Marble Arch is a restaurant from an ex-Nobu chef that mixes and matches Japanese cooking styles. Dishes are quite pretty, and I was impressed with the delicacy of the tempura, but the sushi rice was cold, a schoolboy error unthinkable in even the most humble sushi bar in Japan. With no concessionary lunch menu the bill quickly adds up too.
Toto's was an old-style Knightsbridge Italian restaurant that prospered in the 1980s but didn't move with the times and finally expired in 2012. It has now been revived and re-launched with completely different staff, and the result was very good indeed on an early visit. Service was as slick as the Italian waiters' hair and the food was genuinely good, with high quality ingredients such as huge gamberoni prawns that were precisely cooked. I will definitely come back here.
500, named after the Italian car, is a decent Italian neighbourhood restaurant in Holloway. It is not somewhere worth making a journey to, but the food was pleasant and the service and pricing friendly, so worth a try if you are in that area. The tiramisu was probably the star dish.
The Ritz (pictured) in London is an enigma to me. It seems invisible to social media, is shunned by Michelin, and yet over the last couple of years I have had some of the best and most consistent food that I have eaten in London. John William's team use top quality ingredients in their vast kitchen, where you can see for example the live langoustines that few London restaurants seem to be able to source. Technique is hard to fault, and the appealing menu of classical dishes includes attractive features like proper pools of old-fashioned, manually intensive sauces, rather than the odd artistic smear of gloop much beloved by modern chefs. At this meal, as well as glorious langoustines, there was excellent lamb, lovely morels and intricate pastry work. The only gripe is the costly wine list, but service is great and the room lovely. There is also a gorgeous private dining room (illustrated). This last meal was my best there yet, and I have increased my web site score to reflect this. To not have a star for the Ritz is crackers - sort it out Michelin.