Some Serious Dining
Saturday, March 11th , 2017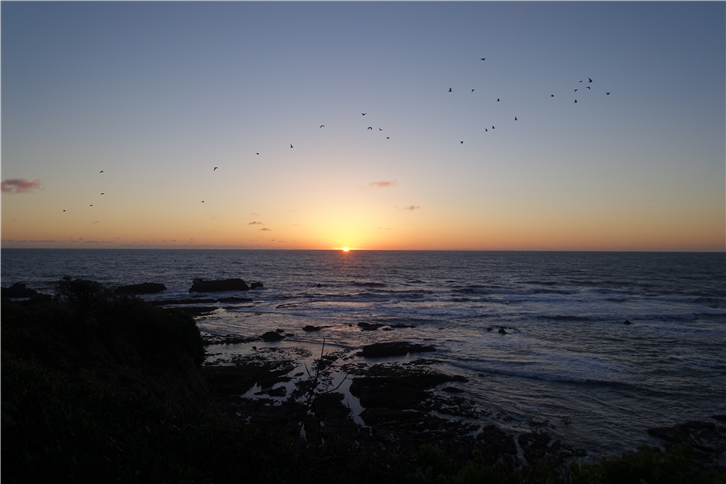 As a birthday treat I returned to two of my favourite restaurants, both three stars and both within reach of Luxembourg airport though they are actually over the border in Germany. Waldhotel Sonnora has a lovely forest setting and does old-school classical cooking of the type that I particularly enjoy. This is a place where the sauces are rich, glorious, heavily reduced and takes hours to make, the kind that most modern chefs find too time-consuming (and difficult) to make. There were some lovely dishes, such as terrific turbot and two separate langoustine dishes of the highest quality. Perhaps the desserts were not quite to the same level as the savoury dishes, but they were still excellent, and this is a superb restaurant.
The meal at Schloss Berg had the edge even over this. I have eaten several meals here, but not recently, and Christian Bau's cooking continues to refine and impress. Ingredient quality is impeccable and is much more modern in style than Sonnora, though this is anything but molecular gastronomy. Instead there is significant influence from Japan, and dishes that are prettily presented yet have great depth of flavour. Even plates of food with many elements manage to maintain a very high standard. Some dishes are quite classical, such as turbot with morels and peas, others more modern, such as the "Japanese garden" of pickled vegetables. The kitchen seems completely at ease with whatever it puts its mind to. Both these restaurants are barely on the radar of the English speaking foodie world yet they are both top class. Schloss Berg in particular seems to me to be producing some of the best food of any kitchen in the world at present.
I had a brief non-food related trip to California and stayed at Half Moon Bay, a sleepy, rural town on the Pacific coast south of San Francisco. There is little (indeed nothing) in the way of destination restaurants in this neck of the woods, but they do a good line in sunsets (pictured), and further south there is a place called Duarte's Tavern, which is interesting mainly from an historical viewpoint, as it has been running since 1894. It is not the oldest restaurant in America, but clearly there are not many places around with more than a century of history. It is best known for its artichoke and green chilli soup, which was very pleasant, though the other dishes I tried were ordinary at best. In truth it is not somewhere that you should make an excursion too, but the locals seem happy and I have a soft spot for historical restaurants like this, at least to try once.
The Michelin Main Cities of Europe 2017 guide came out. This guide covers assorted cities that do not have a country guide of their own, such as Warsaw, Athens, Prague and Budapest. Somewhat confusingly, it also repeats the stars already announced in country guides e.g. it lists places like Barcelona and Madrid in Spain, whose new stars were aleady announced in October 2016. There was limited news in this guide, with Amador getting two stars in Vienna as the only change at the two star level in the cities exclusvely coevred by the Main Cities guide. The only Michelin guide left for 2017 is the Sao Paolo and Rio de Janeiro guide, which usually appears in April, unless they spring any surprise new guides.