A Trio of London Restaurants
Saturday, August 20th , 2022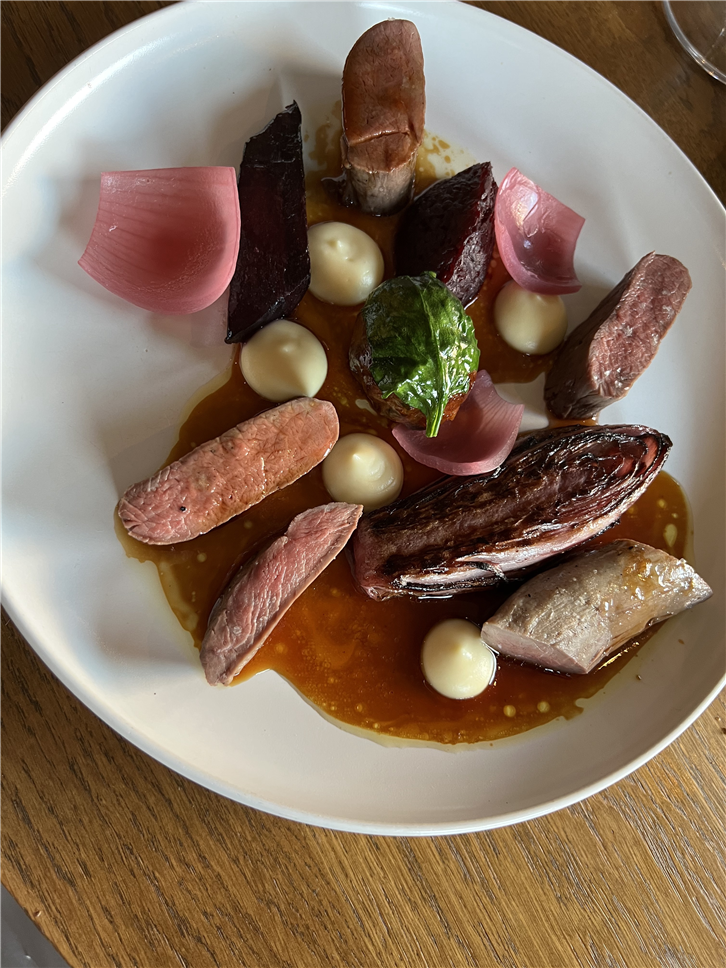 Imperial Treasure in St James serves high end Chinese food in smart surroundings, with a price tag to match. A selection of dim sum was classy, as were unusually good Singapore noodles and well-made spicy king prawns. I didn't try the Peking duck on this visit, but they do one of the best versions in London of this classic dish.
The Harwood Arms is the only Michelin-starred pub in London, noted for its game. True to form, the venison that I tried tonight was lovely, as is their classic venison Scotch egg. Other dishes were good too, with a precisely cooked cod dish and nice desserts. This is the kind of pub that we all wish was at the end of our road.
Jin Da Thai is an inexpensive Thai restaurant in Hammersmith serving good Thai dishes at a modest price. Duck with tamarind sauce was excellent, as was a Penang curry. On this visit the service was quite sloppy, which was not the case when I was here before, so perhaps they were having an off night in that department. It is tough to find good Thai food in London these days, but Jin Da Thai serves better than most.