Maze reviewed
Saturday, January 06th , 2007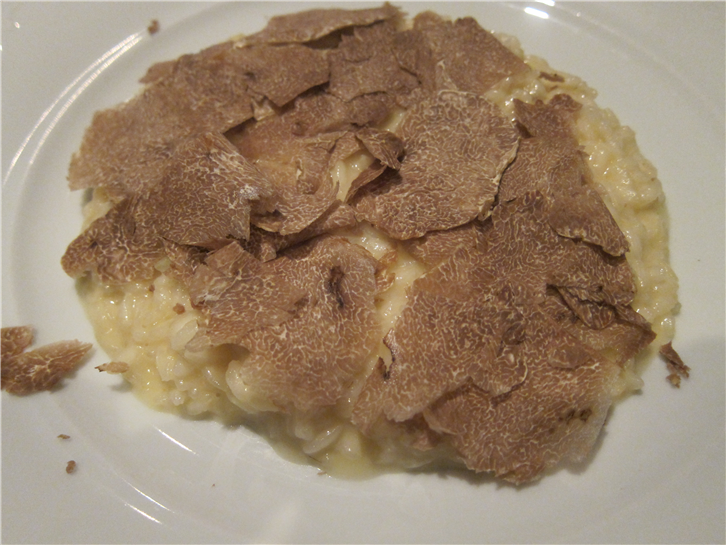 Happy New Year to you all. Restaurants finally started to reopen after the seemingly ever-lengthening Christmas break, and of course: you can actually get a reservation! I started 2007 with Maze, where Jason Atherton cooks tapas-style French food in Gordon Ramsay's Grosvenor Square venture. There is some very capable cooking on display here e.g. a frothy and intense Jerusalem artichoke soup poured on some rich duck ragout. Orkney scallops were perfectly cooked, as was quail roasted with honey and soy. Best dish was a pork fillet cooked in sous vide style (i.e. slowly at low temperature), a technique which doesn't work well for everything but here managed to retain the moisture in the pork. An aberration was chewy lobster but apart from that the meal was just about 16/20 level.
There are some self imposed service problems here e.g. they have a badly designed and entirely superfluous metal rest device for your cutlery, which your fork tines etc are supposed to slot into. Unless you have the balance of a trapeze artist it is hard to get the things into this device (or at least to stay in it), so the waitress then felt obliged to run around every few minutes trying to fit the fork back in, or occasionally replace it with a fresh one for a new course. There is also an insane device for hanging three wine glasses a few inches off the table. This appears if you order a "flight" of glasses from the list, yet obviously what you want is your wine:
(a) to arrive when the dishes arrive, and at the correct temperature (rather than both red and white wine glasses dangling precariously on a rack throughout the meal)
(b) at ground (or at least table) level rather than swinging around dementedly in mid air.
Getting the bill was as farcical as the wine flight device. First the bill appeared with the uneaten chewy lobster on it, then it came back moins lobster but plus a £52 bottle of wine we didn't order, but third time lucky. I hope they do better with the Michelin inspector if they want to retain their new star.
Regular readers of this blog will know that Zafferano is a sort of second home to me, so I won't dwell too long on yet another excellent meal here. The quality of pasta here is very high, whether it be tagliatelle of wild mushrooms,risotto made the old fashioned way (pictured) or perfect gnocchi. This is a restaurant that never seems to have an off night, and where service problems such as the above issue at Maze would be unthinkable.