Alan Yau turning Japanese
Saturday, December 08th , 2007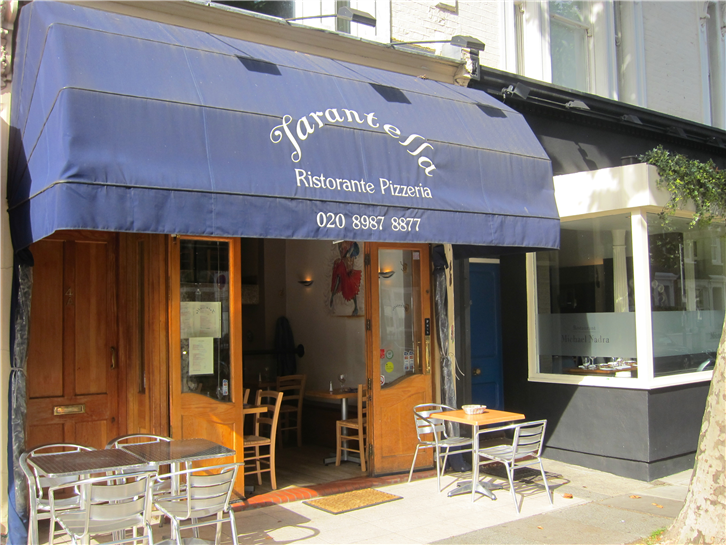 I won't repeat the detail of the review of Sake No Hana but it rather surprised me in several ways. The design is elegant, as one would expect from the restaurateur that brought us Hakkasan. However whereas Hakkasan made Chinese food very accessible by cutting out from the menu the dishes which most westerners find off-putting, Sake No Hana seems to be trying very hard for authenticity at the expense of accessibility. For example the menu structure is unusual, and uses Japanese terms without translation; instead you must rely on your waitress as a guide in many cases. Having a sake list rather than a wine list is again what one might see in Tokyo, but is a curious step here. The food varied from excellent to oddly mishandled, and overall I will be surprised if this is as successful a venture as Hakkasan or Yauatcha, despite the allure of the Alan Yau name.
Tarantella is a little Italian place in my neighbourhood that opened a few months ago, mainly serving good, authentic pizza. Tonight I deviated from the pizza menu to see whether they can cook anything else. Garlic pizza bread was excellent, a world apart from the sad, rock-hard bread that masquerades as garlic bread in pizza chains. Here the bread base had good texture and with plenty of garlic taste; it was served as a min-pizza and was very generous in size. A simple spaghetti with tomato and basil had pasta cooked with so there was just a little firmness left in the pasta, with real tomatoes and fresh basil (2/10). Of course this is basically a neighbourhood pizza joint so I am not suggesting anyone make a special journey here, but it is way better than one has any right to expect.
Madhu's in Southall was the first Indian restaurant in the area to provide an up-market setting, but still retains its authentic family-style Punjabi menu. The tandoori cooking here is excellent, but for a change I tried all papri chat (which is really a South Indian speciality). This snack was tasty and refreshing, consisting of crispy pooris (which have been deep fried), yoghurt and a paste made from tamarind, mustard seeds, coriander and chilli. Deep fried tilapia was well cooked but, unusually for Madhus, could have done with a little more spice. Malai chicken tikka was excellent, large succulent pieces of chicken marinaded with cheese and then cooked in the tandoor. A garlic naan was light and tolerably fluffy. Prawn biriani was also very good; the handling of rice has always been a strength of this restaurant. Service here would shame many high end French restaurants.
On a related note, congratulations to Sanjay Anand, the owner of Madhu's, who this week collected the MBE for his services to the hospitality industry. Regular readers will know that I have long been a fan of Madhu's (and the Brilliant, owned by Sanjay's uncle, Gulu). Sanjay has expanded well beyond the restaurant and built up the most successful Indian wedding catering business in the UK. I have been fortunate enough to have been to several events catered by Sanjay's team. If you ever thought cooking a dinner party for eight was a struggle, imagine the sheer logistics of a sit down dinner for around a thousand people, with naan bread delivered to each table hot.