A Trip to Scotland
Saturday, August 13th , 2016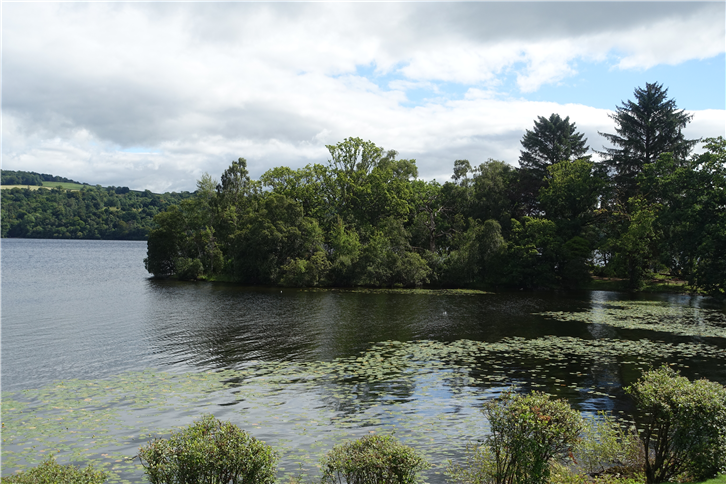 Paul Kitching gained a Michelin star at Juniper in Altrincham before moving to Edinburgh in 2009. Set in an elegant town house, the restaurant 21212 offers quite innovative dishes without ever straying into molecular madness. Some dishes worked well, such as a nibble of sweet corn puree, gazpacho and mustard, and an odd-sounding but fairly successful dish of chicken, duck and chocolate. However the kitchen had a tendency to cram ever more elements on to each plate, and inevitably some of these are better than others. There was, for example a recurring theme of "crisps" being anything but that, which was sloppy. The meal was enjoyable in part, but it is not exactly a bargain, so any slips that do occur become irritating. It was rather frustrating as I thought some dishes were quite clever, but with many dishes walking a culinary tightrope, it is perhaps not entirely surprising when some fall off.
I was very impressed by my meal some time ago at Martin Wishart in Ediburgh, and he has since opened a second location in a hotel on the banks of Loch Lomond. Some chef's second restaurants can turn out to be disappointing, especially when tucked away in a large hotel, but any thoughts that this might be a "bistro by the numbers" were dispelled when the food started to arrive. The meal was of a very high standard, starting with superior nibbles such as beef tartare with horseradish cream on a rice cracker, through to an absolutely outstanding foie gras mousse with apricots and oloroso jelly. The service was terrific, and the meal felt more two star than one star level to me, just as the original Leith flagship restaurant does.
The Isle of Eriska has a pretty setting on a little island on the west coast of Scotland, and makes an effort to use as many local ingredients as possible. Some places rather play lip service to the "local" mantra, but here just about every garnish was grown on the island, and even the chanterelles were picked amongst the trees on the property. The restaurant has a fairly new chef and the meal was very good, with a dish of langoustines and pork cheek a real highlight. Service was good and the wine list moderately priced. You can stay at the property or at the nearby Barcaldine castle, a charming little place with a handful of rooms accessed via a stone spiral staircase, and which comes complete with secret passage and dungeon, though the rumoured ghosts never put in an appearance.