Royal China Club reviewed
Saturday, December 09th , 2006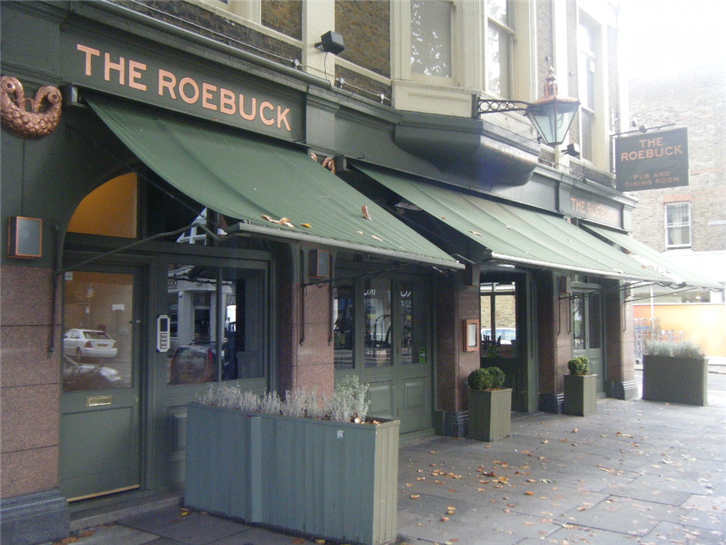 The Royal China has opened up a more upmarket venue in Baker Street, just a few yards from the long-established Baker Street branch. It is clearly aiming at a higher end market, perhaps noticing how full Hakkasan is. However although the setting is smart and tastefully decorated (no 1970s disco era wallpaper here) it is essentially serving the same food in a nicer setting, but at much higher prices. The menu is slimmed down somewhat from the usual Royal China one, but concentrating at the top end. Soft shell crab was good as ever, and lobster was tender and served with beautifully cooked broad beans. The gai lan was similarly excellent, but it is not at a higher level than at the usual branches. We spent nearly £70 a head here, double what we usually pay, and I can't see the point.
December is my least favourite month to eat out. Restaurants are packed with people who eat out rarely, staff are pressurised and cranky and reservations are a nightmare to get. Generally I try for culinary hibernation at home, cooking and going to a few local places until January, when I can get my own back on snooty maitre d's suddenly desperate for customers: "Yes, I'll have that table at 8:30 thank you – no more eating at 5:45 or 10:15 for me". An attempt to try a new local Italian place Vino Rossi ended unexpectedly when the fire brigade turned up and closed the restaurant due to some vehicle leaking fuel just outside the restaurant kitchen at the back. We almost jokingly went a few doors down to La Trompette, which has for ages done two sittings and is booked a couple of weeks ahead even on quiet weekdays. The front of house person was new and wrinkled her nose up at the very suggestion of a walk-in, but fortunately the very charming manager spotted us and somehow squeezed us in: one advantage of being a regular. The meal was as reliable as ever, with a fine salad of duck followed by tender venison (with a few Brussels sprouts as a seasonal concession). The passion fruit souffle at the end was superb, technically faultless. Consistent cooking and one of the best wine lists in London have turned this into a gold mine for the owners, and deservedly so.
Other local experiences included another good meal at the Brackenbury, one of the most reliable restaurants in London. Its odd location at the end of a residential street between Shepherds Bush and Ravenscourt Park mean that it is rarely full, which makes it ideal for December dining: office parties do not come here, but it manages to be cosy and welcoming. We also had an adequate meal at the new Roebuck in Chiswick, a newly revamped gastropub which has been open just a few weeks. The food is serviceable (apart from some chewy pork) but the place seems yet to have caught on with the locals, who are too busy queuing up to eat at the nearby High Road Brasserie.