All change at Launceston Place
Saturday, June 09th , 2012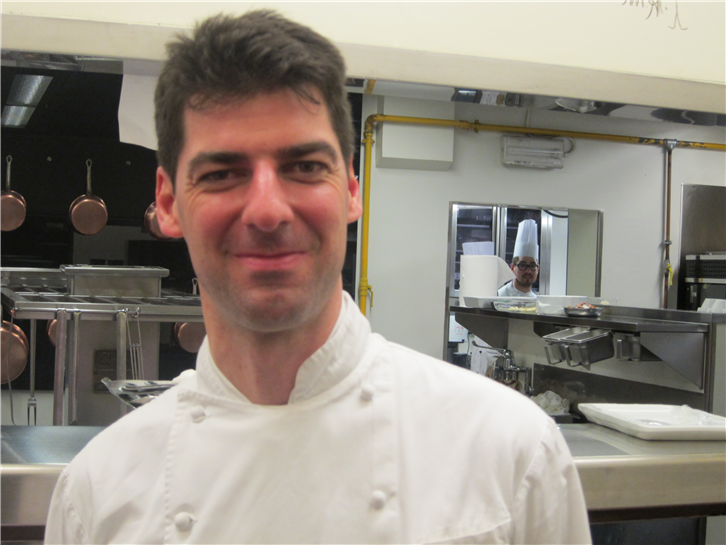 The new chef at Launceston Place is Tim Allen, who was previously the number two to Martin Burge at Whatley Manor. It is still early days but the cooking seemed significantly improved to me, with very good nibbles, nicely cooked turbot and a generally high standard of cooking during the meal. It is encouraging to see this venerable restaurant revitalised with a talented chef. I have nudged the score up a point on my web site based on this dinner.

Quantus is a neigbourhood restaurant with a South American chef and a remarkably high rating on Tripadvisor; as it was on my doorstep I was curious to try it. The meal started off well enough with a decent scallop dish, but a poor main course let things down. Service was quite good, and I suspect that this is much of its appeal to its regular local customers.

Zafferano is the Italian restaurant that I find most reliable in all of London. It uses high-grade ingredients, many flown over from Italy, and its precise cooking. It is extremely rare to encounter a dish at Zafferano that is off-key, and the service there is a well-oiled machine, with friendly waiters and flawless topping up. This week tagliatelle with porcini was particularly good, as was seasonal asparagus risotto, which had excellent texture. A passion fruit ice cream dessert finished off the meal in style. I have visited Zafferano so many times that I have stopped counting, and it continues to provide a lovely environment for dining out. My only niggle is the wine list, which these days is priced quite aggressively.

The Harwood Arms continues to serve terrific game. On this visit a slow-cooked neck of roebuck was particularly good, very tender and nicely paired with creamed celeriac, wild mushrooms and horseradish: an excellent combination. They still make the terrific venison Scotch egg which has become a trademark of The Harwood, and a chicken liver parfait starter also had lovely flavour. As well as the high quality cooking, the service here is always genuinely welcoming. Given the reasonable prices and the fairly priced wine list, The Harwood Arms is simply one of the most enjoyable places to eat in London.

A list of London food blogger's favourite ten dishes appeared in Time Out, which included some choices of mine:

I am also delighted to add to the web site an interview with Massimiliano Alajmo (pictured), the youngest ever chef to be awarded three Michelin stars. I ate a stunning meal at his restaurant Calandre a few weeks ago.