A variety of feasts
Saturday, January 25th , 2014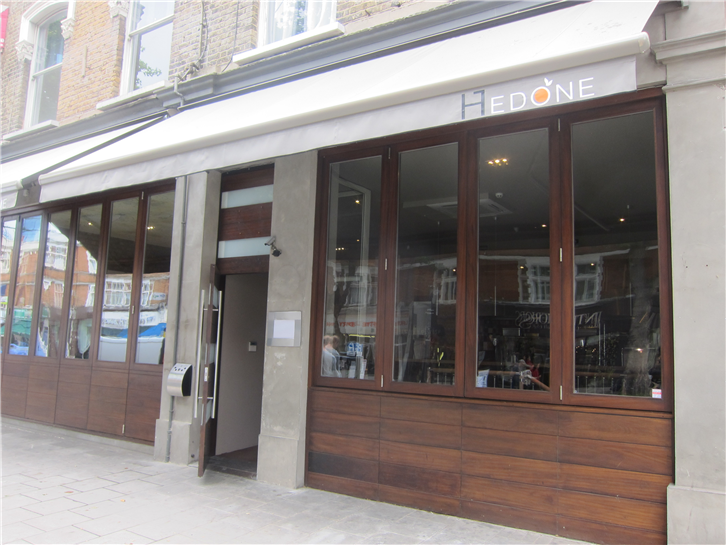 Al Waha has been serving Lebanese cuisine in Westbourne Grove for fifteen years. I have long been puzzled at the difficulty of finding good Lebanese food in London restaurants, especially given the considerable population of Lebanese people in west London. Yet although over the years I have tried many places, I have struggled to find one that I would return to. My latest attempt at Al Waha was pretty successful compared to other well-known places like Al Hamra. I tried a good value set lunch, and certainly the falafel, the bread, the hummus and spicy lamb that I tried were a notch higher than at other places that I have sampled. However the food here was still not a patch on a meal that I ate at a Lebanese friend's house a few years ago.
I happened to have one more Middle Eastern meal this week, but at a supper club rather than a restaurant. Sabrina Ghayour is a food writer and private chef who hosts regular supper clubs in London devoted to the Persian cuisine of her heritage. Dishes such as sour cherry and dill meatballs and spice-perfumed lamb shoulder were better than at the Persian restaurants I have tried over the years. Her cookbook, Persiana, comes out in June.
I had an excellent meal at The Ledbury, which seems to me consistently the best of London's two star Michelin restaurants, along with Le Gavroche. At a tasting menu I enjoyed the signature flame grilled mackerel with shiso and Celtic mustard, and a crispy quail egg with cep marmalade and truffle. Dishes of sea bass and of pork jowl were also excellent. The service here is always charming , and their female German sommelier is terrific.
I returned not once but twice to Hedone (pictured), with a demonstration of the range of cooking here shown via two lengthy tasting menus with no overlap of dishes whatever other than the nibbles. The latter are worth commenting on, as in relative terms these had been probably the weakest element of the Hedone food experience. Now they have been substantially upgraded: beetroot mousse with eel in a delicate beetroot cone was classy, as was potato crisp with Provencal truffle and a superb amuse-bouche of bone marrow and caviar blini. Over the two meals there were many memorable dishes, including the superb liquid Parmesan ravioli, a new dish of hare with salsify "spaghetti" and hare ragu, excellent brill and a fabulous piece of Scottish wagyu beef with lovely carrots. The two meals, on successive days, were a real tour de force. Last year Hedone seemed to me to be in solid two star Michelin territory, but many dishes there now, including the magnificent bread, are actually moving higher than that in standard. The top food experience is with the "carte blanche" tasting menu at £85 at lunch and £10 more at dinner, and I highly recommend that you try this. There is a much cheaper lunch menu too, but the best dishes and finest ingredients are to be found in the "carte blanche". If you have only eaten at Hedone in its early days you will see a significant development in the cooking, and if you have never been then you are in for a treat.
In other news, Alan Yau's Naamyaa unexpectedly shut its doors this week, and reportedly will become a Busaba Eathai outlet.