From Baker Street to Mayfair
Saturday, April 29th , 2023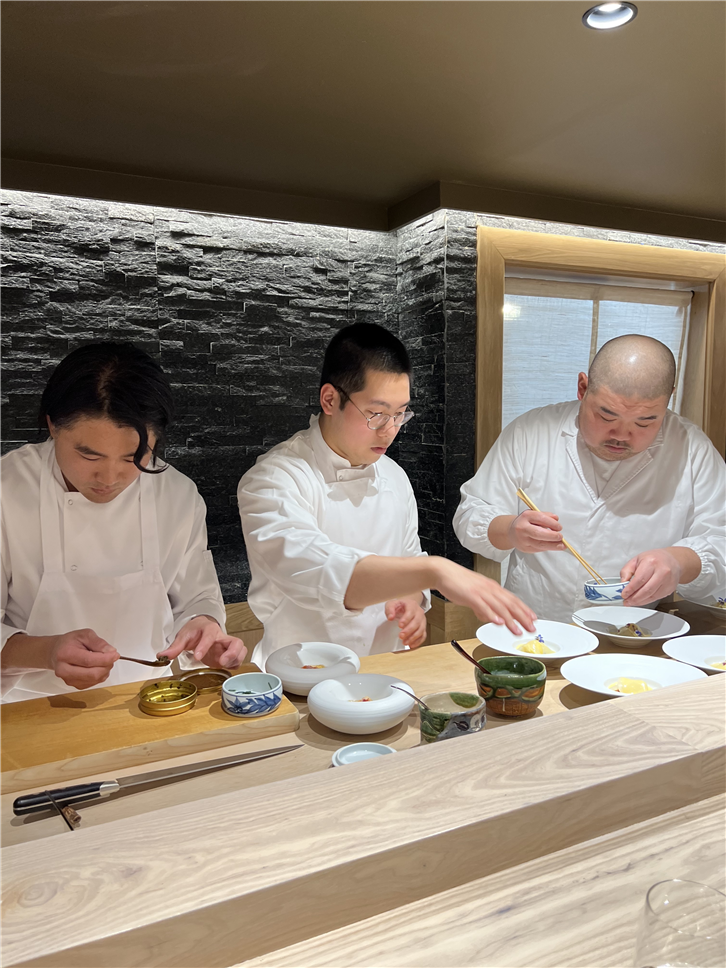 Taku is a high-end sushi restaurant in Mayfair, the sister of one in Paris. It made waves when it opened due to its £380 "luxury" menu option, though I went for a much cheaper £130 option that is available at lunch. I found the sushi to be very good and the ingredients suitably excellent, with the non-sushi dishes offered being very good indeed. Taku is very expensive but it does deliver a classy experience.
Royal China Club is a large venue with numerous private dining rooms. It has a vast menu with an emphasis on luxury ingredients like abalone, with lobsters awaiting their fate in a series of large tanks near the entrance. The food is reliable and enjoyable, with classic dishes like gai lan being carefully cooked.
Taku was the thousandth London restaurant that I have reviewed. There are currently 1,986 restaurants reviewed globally, some multiple times (2,616 reviews in all).