Two grand London hotel restaurants reviewed
Saturday, January 01st , 2011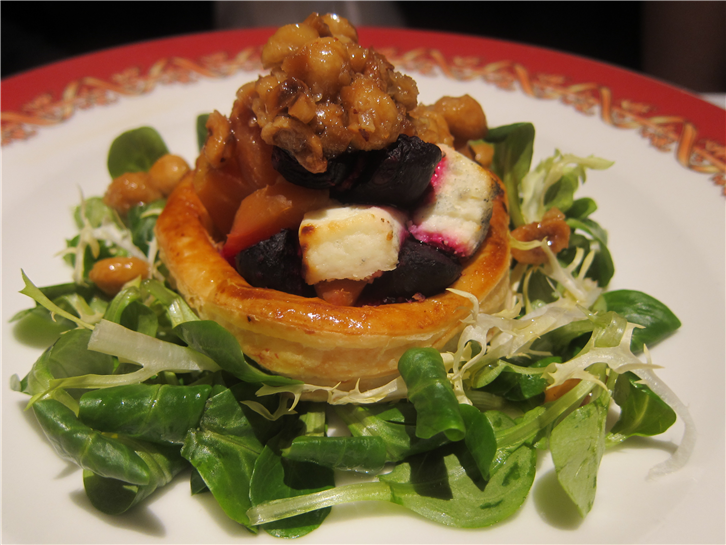 The time in between Christmas and New Year is an odd time for dining in London: with plenty of people away on holiday a lot of restaurants close completely, so it seemed like a good week to try some hotel cooking. I thought it might be interesting to contrast the well-established Ritz with the recently refurbished River Room at the Savoy, which finally opened in late 2010 after a multi-year (and much needed) facelift.

On a culinary front there was no contest. The Ritz was on excellent form, with cooking that hardly missed a beat in technical terms. From lovely scallops through to tender veal and even Crepe Suzette, dish after classy dish emerged from the kitchen. Incidentals were strong too, with excellent bread and good coffee, while service was top class. This is a restaurant that seems neglected by the print guides, yet I found the food to be of a very high standard.

The River Restaurant at the Savoy (I will write in due course about the Grill Room) is another historic dining room, where Escoffier famously cooked for several years. It is looking good after its revamp, but the food felt as if it was still a work in progress. The best dishes, such as a pleasant crab salad, were fine, but there were some pretty glaring errors such as a soggy rosti, which is unacceptable at this price level.

Continuing on the traditional food theme, Rules is the oldest restaurant in London, and an ideal spot to take some foreign visitors to London who were looking for something traditionally British. The room itself is lovely, but it is really packed, and you do feel a little processed. We had a 6:30 p.m. booking (the only time I could get) and we initially were told we would have to wait a bit for the previous sitting (!) to finish. The finance director here must be very happy. Prices are a little high but at least the ingredients are good quality, and they are not stingy with them. Rules is far from being just for carnivores, with dishes such as beetroot tart (pictured). It was all agreeable enough, though at the end I had the sense that it was quite a lot of money for what was delivered.

After all this classical food a curry provided welcome balance, so I returned to my old favourite the Brilliant in Southall. Fish pakora was particularly nice this week, as were dishes that I have eaten regularly here, such as aloo tikki and king prawn masala, with the lovely soft romali roti bread.

Happy New Year to everyone.