From the sublime to the ridiculous
Saturday, December 21st , 2013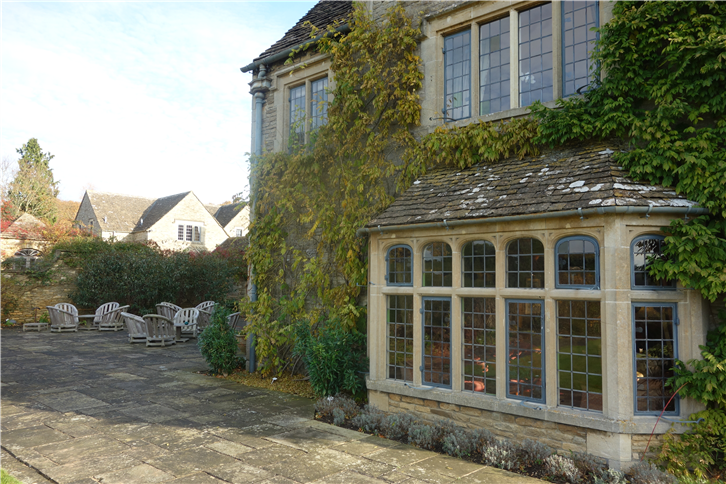 One Leicester Street is the reincarnation of the restaurant at the St John's Hotel off Leicester Square which went into administration after a quite short time. The hotel has now been bought out and the kitchen team remains the same. I had a very enjoyable lunch there, with excellent home-made bread. Duck with puy lentils and shredded celeriac was particularly good.
Saporitalia is a pizzeria and Italian restaurant in Notting Hill. I enjoyed the bread here, which is made from scratch, and the pizza was quite good, though a pasta dish that I sampled suffered from tasteless tomatoes and a lack of seasoning. Overall it was a pleasant enouigh local place, but even the pizza did not compare well to the best that London has to offer.
Story is a very well-financed Southwark restaurant with a young and ambitious head chef, whose food seems influenced by his stint at Noma. It is a tasting menu only place, which can be a very enjoyable experience if the cooking is good and the dishes have coherent flavours. Sadly this was far from the case here, with dish after dish having bizarrely combined ingredients and at time actively unpleasant flavours, such as a chicken mousse and pigskin dish ruined by ludicrously sour pickled cherries. Amongst this train-wreck of a meal were two very good dishes, albeit one at a £20 supplement, but surrounding these were a series of dishes that could have been a case study in how not to deliver enjoyable modernist food. The bill for this culinary shambles came to £155 a head, with far from ambitious wine to drink. More tragedy than Story.
Lal Qila is a London restaurants that has been around for three decades, and I was curious to see what is was like these days. To be honest, although it is still popular, the food feels very dated, and although there were one or two competent dishes, the general standard was low. It felt like a place living off a past reputation, and was not somewhere that I can recommend unless you are nostalgic about soggy cauliflower bhajee.
Madhus has long been a regular haunt of mine, a Southall staple serving very good Punjabi cuisine in a smart setting at a low price point for London. The tandoori cooking here is particularly good, as is their biryani, though the breads could be improved.
I also returned to Whatley Manor (pictured), filming a sequence from the upcoming documentary film Foodies, which will be released in the spring of 2014. Although this was not a regular visit and review, the dishes that I ate there were excellent and well up to the usual high standard at the deservedly two Michelin star restaurant. A venison loin with chestnuts and game sausage was particularly impressive. The contrast between this carefully prepared food, with its well-designed dishes based on top quality ingredients, and my saga at Story could hardly have been greater.
Happy Christmas to everyone. Eat well.