Top Food in the North East of England
Saturday, July 01st , 2017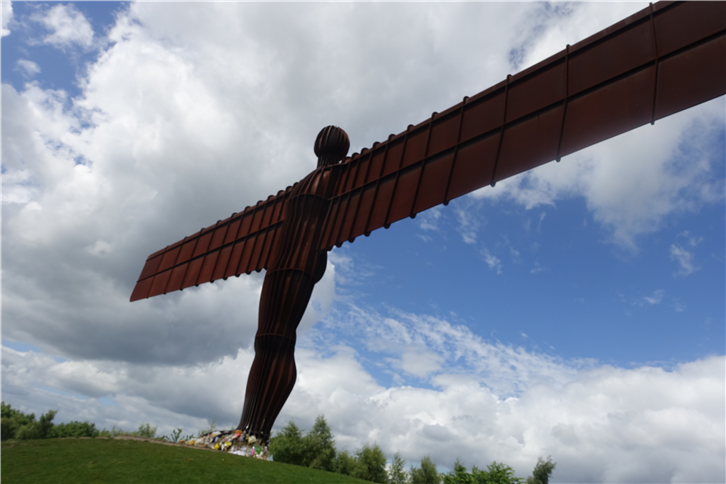 The north-east of England currently has a pair of Michelin-starred restaurants. In Newcastle itself is House of Tides. It is located just by the Tyne in an old merchant house, complete with river view from the dining room. The menu was very appealing, with an excellent sea bass dish and a particularly nice strawberry dessert, along with charming staff and an excellent wine list as a bonus.
Also in Newcastle is The Patricia, a more casual bistro style restaurant offering quite trendy food in a remarkably noisy and dimly lit dining room. Our meal was erratic, with some quite good savoury dishes, such as papardelle with peas, let down by some distinctly dubious desserts. Throw in some fairly inept service and it was hard to really be convinced by the place. As a side note, if you are in Newcastle then consider breakfast at Quay Ingredient, a simple café that managed to produce some surprisingly good food at a modest price. Another suggestion if visiting is to take a short taxi ride to a hillside in Gateshead, on which is Britain's largest sculpture, Antony Gormley's striking "Angel of the North" (pictured).
In a small village near Darlington is Raby Hunt, where James Close has been awarded a second Michelin star. Fresh from a refurbishment that included a new kitchen, we had a very enjoyable tasting menu meal that included things like crab and avocado tacos and some excellent vegetable dishes e.g. charred and pickled cauliflower with black truffle. The menu itself does not seem to me excessively expensive given the considerable amount of work that is clearly going into the food here. The staff here were also charming.