Restaurants Reopening Soon
Saturday, July 04th , 2020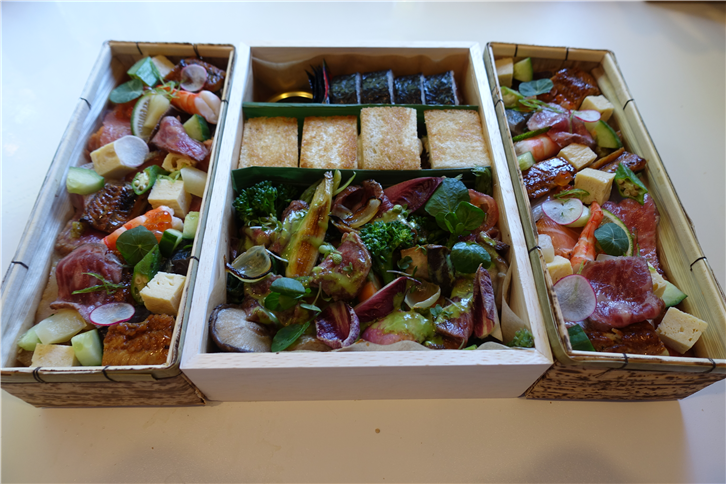 This week I resume my weekly blog after a lengthy enforced break due to the coronavirus pandemic. All restaurants in the UK have been closed since 21st March, and only reopened on 4th July, while of course foreign travel has also ground to a halt. My diary has been one long set of ghostly entries of cancelled trips to Japan, Singapore, Beijing, Hong Kong and assorted European destinations. It is far from clear when it will be sensible to get on an airplane again, at least in the absence of a working vaccine for Covid-19. The notion of queuing up at an airport to get on a plane with a couple of hundred potentially infectious strangers, and then queue with them again at baggage reclaim, immigration and customs is not overly appealing. Consequently, my dining will be confined to the UK for the foreseeable future.
During the lockdown we did a lot of cooking, with some variety added via delivery/takeaway options from a number of restaurants. I enjoyed pizzas from my local Tarantella, fine Indian food from the excellent Jamavar, Bombay Bustle, and The Brilliant and especially from Dastaan, who produced some superb food that travelled well. The prettiest delivery food was a lovely bento box from Endo (pictured), and indeed these proved so popular that they became very difficult to obtain, so I was fortunate in having eaten more than one.
Restaurants now have many challenges to overcome, from dealing with the 43-page UK government guidelines and adapting their service practices to these, through to dealing with a potential lack of demand. A subset of people will be happy to dine in a restaurant again, but many, particularly older people who are more at risk from Covid-19, may not. One thing that has become clear is that virus infections mostly occur indoors, so outside tables are definitely going to be at a premium. In some areas, local councils are helping, such as in Soho where the local council is allowing more outside tables on the streets after a campaign by a local industry group. In general, cooking kills the virus and transmission via food has not thus far been documented, so the main risk is of sustained contact, indoors, by an infected diner breathing over you. This is why the social distancing measures that restaurants are introducing are crucial.
Already there have been a number of high-profile restaurant casualties: The Ledbury will not reopen for the foreseeable future, and Caprice is closing on its current site, while other high-profile restaurant casualties are Indian Accent, The Greenhouse and Siren at The Goring, as well as Castle Terrace. There will be many more closures to come: full-service restaurants were never a high margin business to begin with, and the challenges that the industry faces in the coming months are daunting. I wish everybody in the hospitality industry well in these difficult times.
To all of you reading this, stay safe, and enjoy your (cautious) return to restaurant dining from 4th July, in England at least. Not all restaurants will open then, with some waiting until later in July or even until September. To pass the time, you could listen to a podcast interview that I did (40 minutes in length).