From London to Paris
Saturday, April 25th , 2015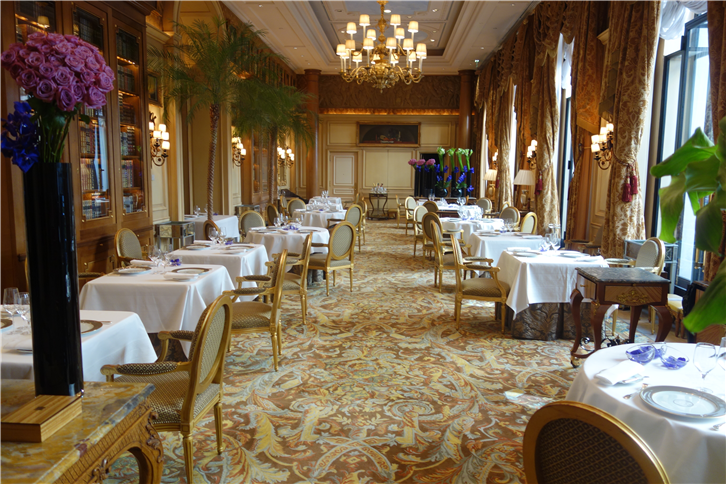 The Cross Keys is the oldest pub in Chelsea, and almost closed but was saved after an active campaign by local residents. It is now operating as a pub once more, and has a capable female head chef. The menu is particularly appealing and although the room is noisy, the simple but carefully prepared food speaks for itself. There is even a decent wine list, so it is worth trying if in the area.
Heirloom in Crouch End has a chef that doesn't do things the easy way. Even many Michelin-starred restaurants in London buy ready-prepared packs of meat, but Chris Slaughter still butchers all his own meat himself. The kitchen also makes excellent bread from scratch, and has its own dedicated bit of farmland in Berkshire for growing vegetables. Add in friendly service and a relaxed atmosphere and you have a winning formula. North London is far from awash with good restaurants, and so Heirloom is all the more welcome here.
Locanda Locatelli had to close for several months due to a gas explosion, but recently reopened. The dining room looks pretty much unchanged, as is the formula: a long, appealing menu of Italian dishes, formal service and high prices. The food was generally very good, though a touch less so than I recall from prior visits. I have always found the service operation here has lacked warmth, but on this visit it fell apart completely with an almost comical experience trying to pay the bill. Given the steep prices such mishaps are unfortunate.
Of all the three star restaurants in Paris Ledoyen with Christian LeSquer cooking was my personal favourite. He has now moved to Le Cinq, with Yannick Alleno taking over at Ledoyen. The ornate Le Cinq dining room was undergoing refurbishment when I visited so we were located in a temporary room, but the kitchen was operating normally. I was pleased to see that he is still making his signature dishes from Ledoyen, such as the stunning spaghetti timbale with morels. A strikingly presented dish of wild turbot with fingerling potatoes and black truffles was also dazzling. Another familiar dish was the grapefruit millefeuille, a beautiful and gorgeous dessert. Not every dish was quite to the same standard, with a starter of spider crab and seafood emulsion merely very good indeed, but this is being picky of me, to put it mildly. Although Cinq feels as if it has still a gear to move up it is early days yet, and doubtless the little wrinkles will be ironed out in time, just as smoothly as the perfect white linen tablecloths. The price is, well, Paris level, but with flawless service it is certainly not worse than its high-end competitors in the city. Even with a few little improvements to make the meal today here was still better than at any multi-starred UK restaurant.