New Reviews and a Controversial Michelin Guide
Saturday, January 26th , 2019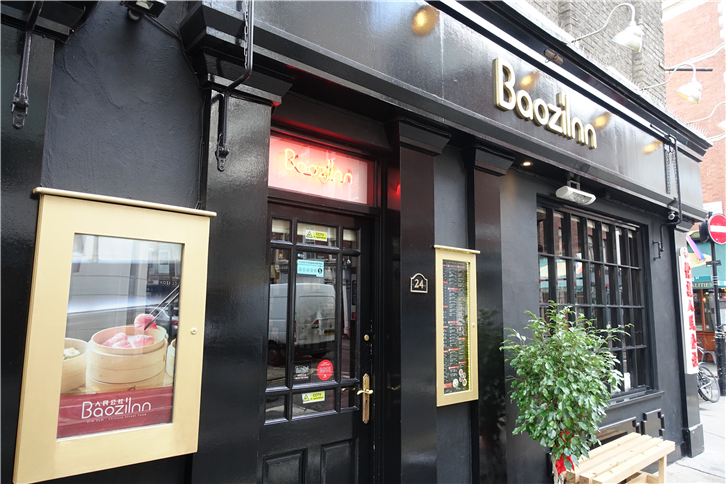 BaoziInn is in the stable of Bar Shu, and serves dishes from across China rather than the Sichuan fare of its older sister. I had a somewhat mixed meal, with a couple of really good dishes but also a couple of flawed ones. Overall it was pleasant enough, though prices were a bit high given the uneven standard of the dishes.
Miryam's Café is a new Persian place in Chiswick, established by a former journalist and cookbook author. It is a quite homely place, feeling more like someone's living room than a commercial dining room. The menu varies daily and is a short set of specials. I had a very pleasant meal, with a nicely judged green lentil soup, a good salad and a decent chicken and saffron rice dish. It is a simple, friendly place that is a refreshing change from the chain restaurants that dominate our high streets these days.
The Michelin Guide 2019 to France came out. This was unusually radical, with a new head of the guide at the helm stamping out a definite impression. There were two new three star restaurants, Mirazur in Menton and Clos des Sens in Annecy, but there were also three demotions: Astrance, Maison de Bois (Marc Veyrat) and Auberge de l'Ill in Alsace. Maison de Bois seemed a welcome correction to me, and I have had quite a lot of negative recent feedback about Astrance. However Auberge de l'Ill is puzzling. Not only had it held three stars for a remarkable length of time, but the timing here seems wrong. A decade or so years ago it definitely had a lacklustre phase when Michelin did nothing, but I have had two quite recent meals, both of which were firmly back on three star form. It therefore seems a puzzling decision. There was further controversy in the demotion of the legendary Le Taillevent in Paris to one star. There were five new two star places and no less than 75 new one star restaurants. As one further item of controversy, Bras is once again listed, the former 3 star restaurant having requested to be omitted from the guide last year. Michelin had always stated that chefs cannot "give back" stars as they are not theirs in the first place, but rather oddly made an exception for Bras. The new French head of Michelin has, to my mind quite sensibly, quashed this decision and reinstated Bras, but at the 2 star level, which to be honest feels right based on my meals there. Hence this is an effective demotion for Bras too. Overall I think it is good that Michelin has a clear out from time to time, but I feel sorry for the Haeberlin family at Auberge de l'Ill, as there are plenty of 3 stars in France worse than there e.g. the seemingly Teflon-coated Georges Blanc, which retains 3 stars whatever food they churn out.
France now has 27 three star restaurants, 85 two stars and 520 one stars. As of this moment there are 127 three star Michelin restaurants in the world. The Michelin season for 2019 guides is nearly finished, though the Germany guide has yet to appear.