Athens and Inter Scaldes
Saturday, June 16th , 2018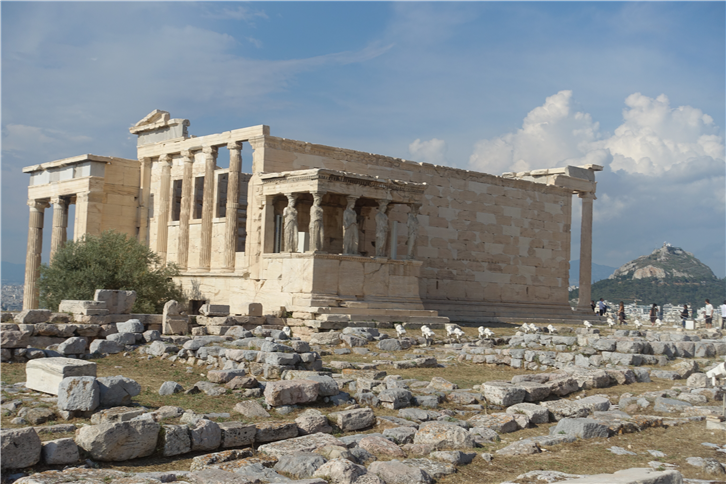 Inter Scaldes is in the far west of the Netherlands, on reclaimed land in Zeeland, and is actually closer to Antwerp in Belgium than it is to Rotterdam. It has a dozen rooms to stay, which is useful given how isolated the place is. The dining room looks out over attractive gardens, and the food was very good indeed. A cod brandade dish in particular was remarkable, but the standard was high throughout. This is quite a journey from, well, just about anywhere, but was most enjoyable.
Simul was a pleasant enough and moderately price restaurant in Athens that had a couple of minor issues with the savoury courses but produced a genuinely classy dessert: a strawberry millefeuille. This was overall a decent enough place, though it is not a destination restaurant. I'd be tempted to return for dessert though.
Tudor Hall is in a posh hotel in the very centre of Athens, and has a terrace with a fine view of the Acropolis in the distance. It is very smart, and we had a very good modern take on moussaka amongst the savoury dishes. Even better were desserts, where a French executive pastry chef has managed to conjure some very serious pastry from the kitchen. The desserts could have come straight from a two Michelin star restaurant in France.