Exploring Tokyo
Saturday, May 06th , 2017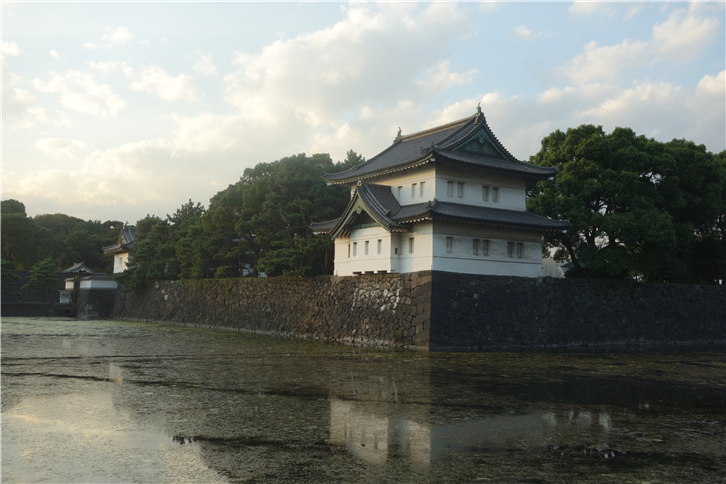 This week I spent in Tokyo, the city with the most Michelin stars (and three star restaurants) on earth. Having been here annually since 2008 after first visiting the city in 1996, I was curious on this trip to try some of the more obscure corners of Tokyo's rich dining scene.
There are several Naples style pizza places in the city. The man that brought this style to the city now runs Seirinkan in an obscure side street. The pizza here was fine but I preferred that of his former student, who now has his own place called Pizza Studio Tamaki. The pizzas that we tried here were hard to fault, as good as any I have tried.
The oldest Indian restaurant in the city is Moti in Roppongi, and it looks like the Indian restaurant that was in your local high street in the 1970s. It was packed out, and the food was generally pleasant enough, though the service experience was in Fawlty Towers territory.
Kitafuku is a specialist crab restaurant, where you dine in a private room and are introduced to your dinner before it is cooked in front of you by a chef. It is not an experience for the squeamish, as the chef dismembers the crab and prepares it directly with you rather than away in the privacy of the kitchen. Though there is no doubting the quality of the crab, the price tag is high and there is little in the way of accompaniment, so you are essentially just eating a mountain of crab meat, albeit ultra fresh and prepared in different ways - sashimi, shabu shabu and grilled. It was an interesting experience but a pretty hardcore one.
Sugita (not to be confused with the sushi restaurant of the same name) is a little no-reservation place that does a fine job of serving Japan's favourite breaded pork dish: tonkatsu. The pork used had excellent flavour, and a breaded prawn there was not only of impressive size but was precisely cooked. This was as good as pretty much any tonkatsu I have tried, including at the only Michelin starred place of its kind, Katsuzen, and at other better known places like Butagumi and Maisen.
Esquisse is a two Michelin star French restaurant that has the former head chef of Cuisine Michel Troisgros cooking. We had a superb meal there, the style a fusion of French technique with Japanese ingredients and influences. It was very impressive indeed, with lovely presentation and particularly slick service.
Iwai is a one star Michelin tempura restaurant in the Ginza, and we had a very enjoyable and capably prepared meal there, with an array of high grade vegetables and fish cooked in a light batter.
The surprise meal of the trip was Takiya, which is relatively new and as yet has no Michelin entry. It is a tempura restaurant, and an exceptionally good one. The batter is gossamer light and the ingredients superb, from Japanese mountain vegetables, through to terrific fish and top notch beef. As a bonus, the chef was particularly friendly, and I am certain that its already strong local reputation will grow.
I also ate in a couple of introduction-only restaurants courtesy of a friend who lives locally, but I have not reviewed these since after all you cannot get in as a regular diner. It is a sign of just how deep the Tokyo dining scene goes in Tokyo when restaurants can successfully operate with a completely closed set of diners, and no marketing whatsoever. Indeed one of the places was insistent that I was not to even mention its name in print or online. It was completely full on the night we went, apparently full of Japanese celebrities and politicians, though I was blissfully unaware of who they were. It was a very good yakitori experience, as was the sushi I had at the other introduction restaurant.
Due to a cancellation we were able to eat at Sushi Saito, my favourite sushi restaurant but one which has become nightmarishly hard to book in recent years. It has three Michelin stars and is also nailed to the top of the usually volatile Tabelog voting website for top sushi in Tokyo. Indeed at present it is ranked as number two in the city for any style of food. It was also voted top in Asia by the Opinionated About Dining voting site, whose rankings seem to me more credible than many such lists. All this adulation has meant that Saito now has far more customers than seats. Regulars book their next slot when dining there, and these reservations take effect before the booking line officially opens. When enough regulars rebook, as they do here, then a non-regular has little chance of securing a reservation. I have tried to get in here on my last ten trips to Japan, and have only managed it twice before. The restaurant has moved from its former location in a car park, and has expanded to eight seats, but still delivers a virtually flawless sushi experience - I can still taste the gorgeous bonito sashimi.
There is no doubt in my mind that Tokyo is the best city on earth for dining, with fabulous ingredients, great hospitality and a huge array of restaurants of all levels and styles. If you plan to go there then it is most convenient to stay near either the Ginza or Roppongi, where a lot of the high end restaurants are located. I can recommend the Grand Hyatt there, a particularly well run hotel whose lounge supplies unlimited Louis Roederer champagne in the early evening, and is consequently a delightful place.