From Richmond to the Ritz
Saturday, September 05th , 2020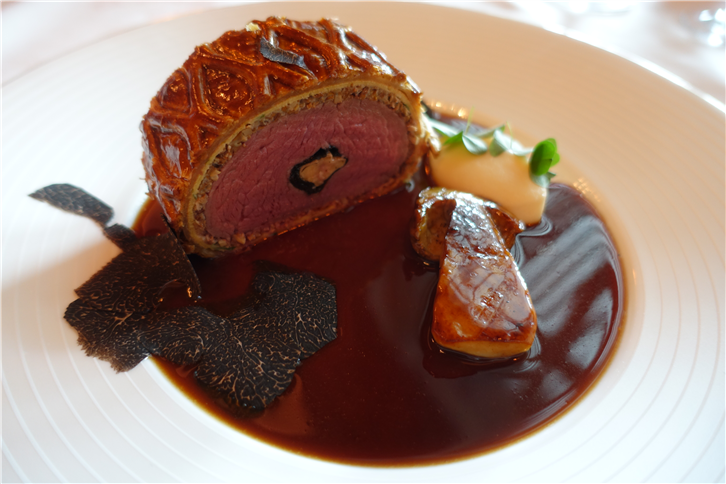 Chatora is a fairly new Indian restaurant in Richmond that was the scene of my last restaurant meal before the pandemic lockdown. It was good to see it reopened and completely full on this Thursday evening. As before there was unusually good chicken tikka, excellent makhani dhal and aloo papdi chaat, amongst other dishes. This is high grade Indian cooking, which there is all too little of in west London outside of Southall.
The Ritz continues to go from strength to strength, producing another fine surprise menu this week. I had the dazzling Parmesan and black truffle savoury custard dish, which had just been introduced to the menu at my last visit, and is a real triumph. Beef Wellington (pictured) was also hard to fault, a superbly executed example of a classic dish. The signature langoustines a la nage were as good as ever, all these dishes being of an exceptionally high standard. Combine that with slick service and the most ornate dining room in London, and you can see why it has become a regular haunt for me.
Michelin issued their 2021 Taipei guide, with no change at the top – the ludicrously overrated Le Palais retaining three Michelin stars, which is three more than it deserved when I went there.