A variety of London eating
Saturday, August 10th , 2013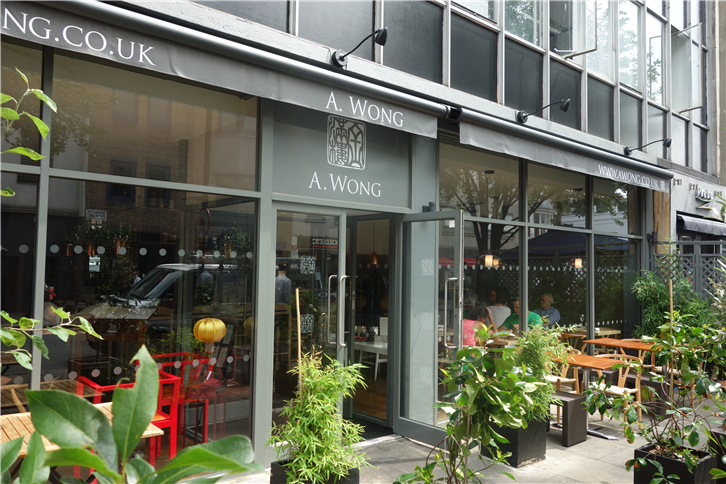 It is hard to keep up with Jason Atherton's restaurant openings these days, Little Social being directly opposite his flagship Pollen Street Social. The format here is rather different, being firmly in French brassiere territory in terms of décor, though the menu is more modern British than traditional French. I had a good pasta dish and a nice crab salad, though a rather odd take on apple crumble that didn't entirely work. Overall it was a pleasant enough experience, and certainly the place was packed out even at lunch.
Eating at Blue Plate feels more like dining at a friend's house than a restaurant. It is the new offshoot of Outsider Tart, a bakery set up a few years ago by an American couple who moved here from New York. The chef is from Mississippi, and prepares dishes from the deep south, so expect to see chilli with cornbread and the like. For dessert you can choose one of the brownies or cupcakes from the adjoining shop. It is not a destination restaurant, but is a pleasant and reasonably priced place with a genuine welcome.
Da Nang Kitchen serves pleasant Vietnamese food in a simple dining room in King Street. It is not an ambitious place, but stir-fried pork with noodles were an example of a very decent, properly cooked dish. Staff are friendly and the bill here is modest. King Street is better known for its Indian restaurants (hardly any of which are actually much good) but Da Nang Kitchen is a place that is worth checking out if you are in the area.
The food at A. Wong is quite different from the London Chinatown norms, its thoughtful chef having travelled widely in China before taking over the business. Dim sum is available by the individual piece, which is great if you are dining alone or in a pair, as you can get to try more dishes. Smoked egg in a nest of fried shreds of filo pastry is not the sort of thing you are likely to encounter in Gerard Street, whilst the sui mai open dumplings had much better quality fillings than you will normally encounter in Chinese restaurants in London. This restaurant is a really welcome addition to the otherwise sparse dining scene around Victoria station.
I am pleased to add another chef interview to the web site, my first Japanese chef. The interview is with Seiji Yamamoto, head chef and owner of the wonderful 3 star michelin Ryugin in Tokyo.