Champagne Lifestyle
Saturday, May 24th , 2014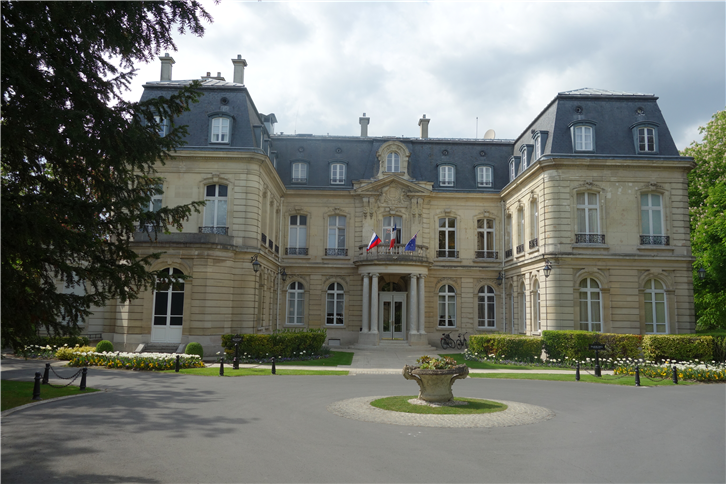 There are three Michelin starred restaurants in and around Reims, which along with Epernay is the heart of the Champagne wine region. Reims itself has a fine cathedral that used to be where French kings were crowned. It is south east of Paris, and can be reached either by road or via a quite fast but somewhat infrequent train that runs from Gare de l'Est. International visitors can either make their way to Gare de l'est from the airport or Eurostar terminal, and then complete the 45 minute TGV journey, but should check the train schedule as there may be a lengthy wait. Alternatively the drive from the airport takes around one hour and 25 minutes (93 miles). Many champagne houses in and around Reims are open to the public and do tours, though most require advance notice and reservations for visitors.
Le Foch is a long established one star restaurant in the town centre. It serves quite traditional food, and does so very well. A langoustine dish in particular was lovely, and the quality of ingredients and cooking throughout the meal was very high indeed. The waiters that we encountered were excellent, and overall this was a strong one star level meal.
There are two higher rated restaurants in the area, which until the 2014 Michelin guide both had two stars. One had clearly developed in its cooking, and amongst French food journalists there were rumours in advance of the guide's publication that the next three star restaurant in France would come from Reims. The rumours were right but, to general surprise, Assiette Champenoise was duly anointed instead of Les Crayeres, which had been widely tipped. Assiette Champenoise was certainly a very pleasant restaurant, and we had a sequence of nice dishes, with one really excellent main course. However there were flaws too, and overall this seemed to me like a decent two star meal.
Les Crayeres (pictured) was of a higher standard altogether. Ingredients were impeccable, such as superb new season peas and beans used in a wild sea bass dish that was exceptionally good. The pastry chef here recently won a competition for the best dessert in France, and his prize winning "lemon waves" dish was on the menu and was terrific. As a bonus, the wine list here is remarkable. There are plenty of multi-starred restaurants with lengthy wine lists, but the trouble is that most of them discourage all but the wealthiest from really indulging due to their high mark-ups. Certainly in central London it is normal to mark up wines by three to four times their retail price, and in some cases more. At Les Crayeres many wines, and not just the odd one, were not priced in this way. Mark-ups were not merely modest, but in many cases negative, with some classy wines being priced at just one third their retail price, a tenth of what they might appear at in Paris or London. The cooking at Les Crayeres seemed to me to be in solid three star territory, with one of the most attractively priced wine lists anywhere. Both Assiette Champenoise and Les Crayeres were excellent restaurants, but I share the general bemusement as to why Michelin promoted the former rather than the latter.