Hibiscus comes to London
Saturday, November 03rd , 2007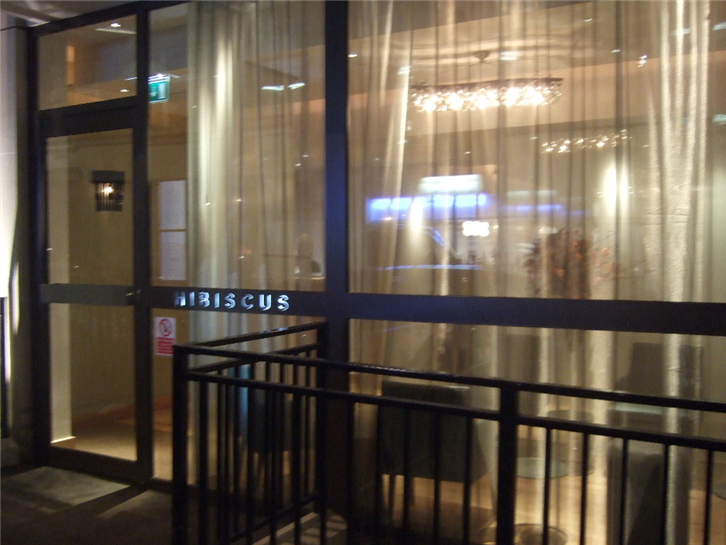 Gilgamesh is now more than a year old, and despite a bizarre setting in Camden market where trains literally run past the window, it is still there. There have been some trade press rumours about financial problems in this vast premises (which does 400 covers on a Saturday) but this seemed not to be the case at all on a packed evening when I visited. The pan Asian food is similar to that of E&O, where Ian Pengelly cooked originally, and for a place of such scale the food comes out pretty well e.g. an excellent prawn tempura. It is a noisy venue, what with the huge space, the wooden floors, the 20 somethings of Camdens out on sometimes riotous evenings and don't forget the trains going past the window. However the food seems to me altogether better than one might reasonably expect in the circumstances. Perhaps Ian Pengelly can use this platform in order to get backing to open his own restaurant at some point.
La Trenta delivered another enjoyable Italian meal, with a well executed salt cod brandade on a bed of red and yellow peppers, for example. The small premises were busy, and the prices have crept up a few pounds since opening, but this is still a relative bargain.
The Brackenbury has long been a favourite of mine, a local restaurant serving food much better than you could really expect. Therefore I was perturbed by a rare off-night, which included a poor, dry apple crumble as well as some major service problems ("we lost the ticket for that order") on what was a fairly quiet night. They were very nice about the problems, but I have downgraded the score to reflect what I hope is just a passing inconsistency.
La Trompette had a good night this week, producing a really lovely starter of three little discs of tuna, each topped with a little salad pile of radish, onions, coriander and sesame in a soy dressing. The dressing was really good and a lovely match for the tuna. This is a place that has the dining formula exactly right, and is prospering accordingly.
High Road Brasserie is another restaurant that really understands its market, in this case the media luvvies of Chiswick and ladies who lunch. The menu is not ambitious but is appealing and well but within the capabilities of the kitchen, which avoids any unpleasant surprises. For example this week a salad of smoked eel and watercress had a few slivers of ventreche to add a crunchy contrast to the eel, and had a little horseradish to provide add bite to the dish. Simple, but nicely conceived.
The highlight of the week was the opening in London of Hibiscus, which in its Ludlow setting had gained 2 Michelin stars. Claude Bosi's food has some modern touches but generally avoids the chemistry set weirdness that is the fashion these days. Hence you can have dishes such as a ravioli of langoustines, even if your amuse bouche is hibiscus flour soda with smoked olive oil. Ingredient quality was high e.g. superb venison and a cheese board mostly from Bernard Antony, the best affineur in France. There were some minor slips in technique but overall this was better than I was expecting, and is a worthy addition to the London dining scene. It is also a pleasure to review a restaurant that is actually striving for something serious on the food front, rather than merely trying to pack in as many diners as possible to a rote bistro formula.
The general financial health of the London dining scene was exemplified this week by the Wolseley, which became the first London restaurant to do annual revenue of GBP 10 million.