Saturday Night at The Movies
Saturday, October 18th , 2014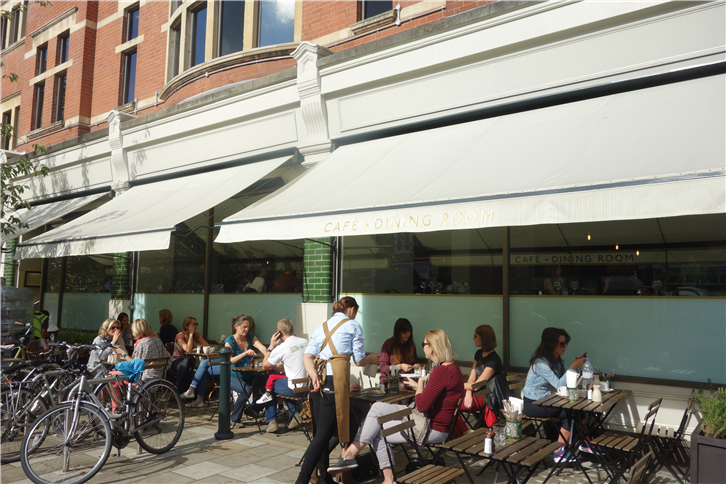 Tredwell's is a new casual format restaurant from Marcus Wareing, a three floor extravaganza in Upper St Martins Lane. The menu is, inevitably, "small plates sharing" (translation – bigger bills than you expect) and is a touch confusing with its many different sections and categories. Dishes are quite eclectic, but I enjoyed glazed chicken thighs with Asian spices, and a muscavado sponge dessert was very good, but some other dishes were less successful. Overall it was a pleasant experience, though for me the cooking needs to gain greater consistency.
L'Escargot is one of those Soho restaurants with plenty of history, a hot ticket in the 1980s when Nick Lander owned it, but having declined in recent years. Under its new owners (and new chef) the old place still has the art-deco style dining room and the menu full of brasserie classics. Sadly the dishes that I tried were a mixed bag, with under-seasoning a common theme. It was harmless enough, but this venerable restaurant deserves something better than what was on show tonight.
The surprise package was the dining room at The Olympic Studios, a relatively new luxury cinema in Barnes. I went there to see a movie and had a bite to eat with no expectations whatsoever, but it was so good that I came back and had another meal here. The head chef turns out to have a solid culinary background, and the food is vastly better than you might expect from a cinema cafe, the desserts particularly impressive. This is up there with the very best restaurants in the area.
The Royal China in Queensway has for decades been my regular Chinese restaurant, a place that almost single-handed raised the standard of Cantonese cooking in London. Sure, you can eat better at Hakkasan and Yauatcha (albeit at twice the price), and there are a few other good choices such as A. Wong, but I have a soft spot for the Royal China. It is cavernous and service is brisk, but the food is consistently good. Their gai lan with garlic is superb, and this week Peking duck was fine, as was a tofu dish.