I return to The Sportsman
Saturday, July 18th , 2009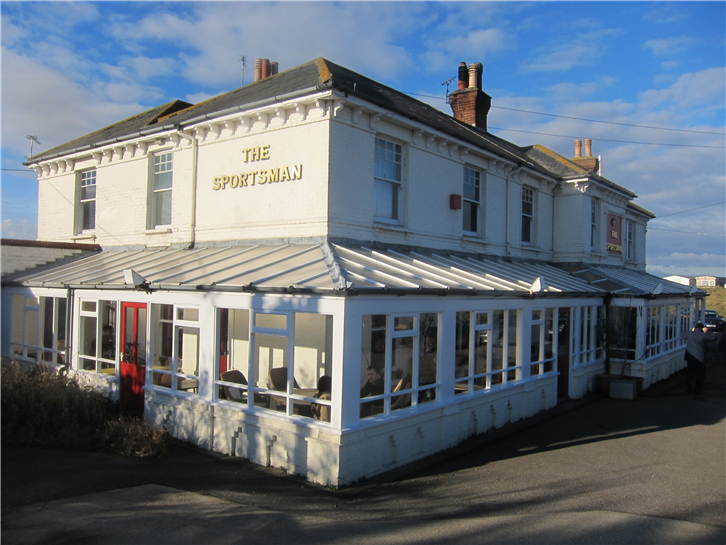 It takes a lot for me to leave the tube network, but I am happy to do so for Stephen Harris' cooking at the Sportsman in Kent. The emphasis on top ingredients is rare indeed in England, and was shown here this week in a salmagundi (English mixed salad) which stood out because virtually every element was actually grown in the garden of the Sportsman, so was both seasonal and had lovely taste. I find the standard of vegetables in top UK restaurants a recurring disappointment, so it was delightful to be able to prove that decent vegetables can be obtained, even if the chef has to grow them himself. As ever, the pork from the local farm here was excellent, as was a dish of turbot and tender lobster. The staff here are enthusiastic, and indeed it must be great to be part of a team producing such fine food in a British restaurant. If this was a bit nearer to me I'd probably just try and move in.
The Brilliant continues to deliver excellent north Indian food. This week I had the excellent tandoori quail, which can be a little hit and miss and this week was tasty if a little drier than on some other occasions. However what was unusual was a special of tandoori broccoli. I have never found English broccoli to be the most exciting of vegetables, so livening it up with spices before cooking it in the tandoor may be one of the very best things that can be done with this particular member of the cabbage family. The other dishes I tried this week were reliable as usual, and watching the Bollywood musicals as you tuck into your curry is slightly odd but feels right here.
I had another brief visit to Corrigan's Mayfair, and left with a similar impression to my previous visit. The menu is appealing and the technique good, but my girolle pancakes were merely pleasant and under-seasoned, while my main course of duck with cherries was enjoyable, but no more. My companion's pig's trotter dish tasted better than my dishes, so perhaps I did not order well, but again while there is little to criticise about my meal I was not excited by it.
The Fat Duck menu is famously constant, so it was a pleasure to be able to try the recently revamped tasting menu this week. There are several elements retained from the old menu, but there are some new dishes that show Heston's creative flair. I particularly enjoyed the Mock Turtle soup (for details see the review), which was a lot of fun but also tasted great. The kitchen now has a complement of 46 chefs i.e. around one per customer, and the effort shows through in the increasingly elaborate dishes which appear. The tasting menu is now £130, which will barely buy you a main course at some Paris restaurants these days. The small kitchen is something of a constraint, and there is no longer an a la carte menu; this simplification has enabled a more elaborate tasting menu.
Harden's reports that Phil Howard (The Square) is to open a new restaurant in Kensington in the autumn, showing that he has confidence in the long term economic environment. Apparently it is to be a more casual dining environment along the lines of Arbutus, and will be headed by a sous chef from the Square It will open in October, builders permitting (hat tip to KL for the insider details). However the downturn in the City has done for Tatsuso.