Crowning Glory
Saturday, April 14th , 2018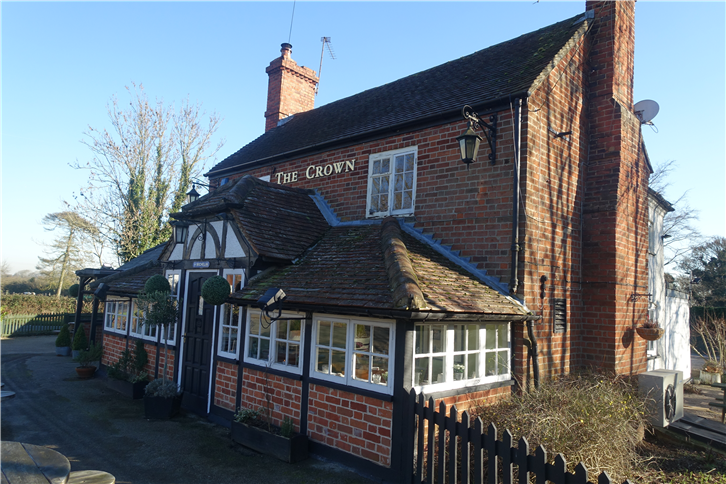 The Crown at Burchetts Green is a fascinating operation. Located near Maidenhead, it is run by chef Simon Bonwick with help from his extensive family e.g. his son Dean manages the front of house. Simon operates essentially on his own in the tiny kitchen, with a little help now from another of his offspring, who is acting as an apprentice. Despite these constraints he produces labour-intensive classical French dishes, including lovely meat reductions that appear on plates as pools of glistening sauce. This latest meal was the best I have had there, with a dish of creamed potatoes and puy lentils with béarnaise sauce and a delicate Parmesan tuile being a particular highlight. A five-course menu here costs £28, and that is not a typo. This is less than a main course in endless disappointing London restaurants, yet included crab, sweetbreads and langoustine tails in amongst its delights.
Cabotte represents value in another way - on its wine list. That is not a sentence I was expecting to write about a restaurant in The City, but there it is. The list offers over six hundred different wines, with great depth in Burgundy. As you climb the list the relative mark-ups drop, with some very expensive wines actually below their current market price. The food was enjoyable too, with capably made robust Burgundian dishes such as oeuf en mourette and boeuf bourgignon.
Lievito is a pizzeria in Chelsea in a delicatessen setting, with assorted imported Calabrian produce displayed along the walls. We had a somewhat mixed experience, with a couple of good salads, one pizza that worked a lot better than the other one we tried, and some distinctly lacklustre service. It is a popular place, and although perhaps I did not choose well for my pizza it is certainly an interesting place. It did, however, feature one of the grumpiest waitresses I have seen in a long time.
Next week's blog will feature some restaurants rather further afield.