A week in China
Friday, August 19th , 2011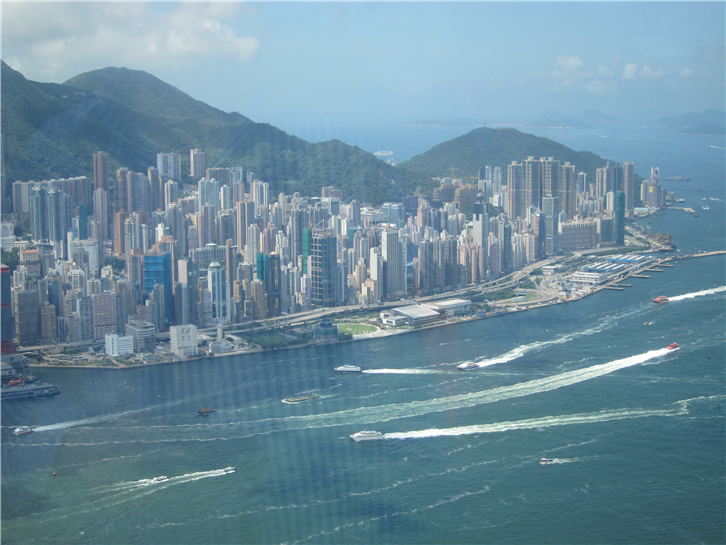 First in Beijing I went duck hunting: Peking duck to be precise. On my previous visit I had eaten some dazzling Peking Duck, amongst other dishes, at Made in China. This time I was curious to see how that compared with other places in Beijing that had a serious reputation for the same dish. Although historically Quan Ju De established a reputation for Peking Duck, I gather from foodies familiar with the city that it is past its best, with dozens of branches now, eight in Beijing alone (the largest serves 5,000 meals a day in a seven storey building, accommodating 1,200 timers at one time). Duck de Chine and Da Dong appeared from my research to be the main rivals on the Peking Duck front now, so I tried both.

Duck de Chine (at least the new, second branch) was very smart indeed, with lovely décor and vast numbers of staff in attendance. However I was not that taken with its duck, and indeed preferred a Szechaun prawn dish. It was certainly a pleasant restaurant to eat in, but nothing remarkable on the food front.

Da Dong has perhaps the best reputation for duck, a place in itself that now has four large branches in Beijing. This is much less smart than Duck de Chine but is undeniably popular, with queues of people at the door even for lunch. It has a large menu (in every sense) and certainly the Peking Duck was very good here, the skin in particular better than that of Duck de Chine, and with very thin pancakes.

However it was when I returned to Made in China that I found the duck of my dreams, with ultra-thin skin, crisp yet so delicate it melts on the tongue, with superbly cooked duck meat to match. For me this was a class higher than the others, and what was most impressive to me was the standard of the other dishes. Beggar's chicken is a complex dish that was superb here, but simply vegetable dishes were also dazzling. I ate here three times on this trip, and after five visits in all this is consistently the best Chinese food I have eaten anywhere.

Beijing is not an easy city to visit, a vast place that has been substantially rebuilt with the proceeds of the rapidly growing Chinese economy. Many hotels are ultra-modern and of a very high build quality, yet service can be mediocre in even the smartest places. There is little English spoken, and many taxi drivers have limited grasp of geography, on several occasions giving up trying to find the destination address altogether, so you need to allow plenty of time and patience for even seemingly simple journeys. The almost permanent haze of pollution hanging over the city does not add to its charms.

On to Hong Kong, where I tried some places that I missed on my last trip. The Hong Kong Michelin guide is, in my experience, easily the least reliable of all the Michelin restaurant guides. New three star Sun Tung Lok was a very ordinary experience, and indeed I had better meals at several other restaurants, both in and out of Michelin. Ming Court (two star) was very impressive, with a consistently good meal and friendly service. Man Wah was almost as good, and this restaurant is entirely overlooked by Michelin. I also ate well at One Harbour Place (another Michelin exile). My one French meal was at Amber, which had some highlights but also more inconsistency than I had hoped for, especially give the considerable price tag.

Hong Kong is a far easier place to navigate than Beijing, and it is much easier to communicate in English. The views over the harbour in particular are striking (pictured is a view from the 100th floor of the Ritz Carlton hotel). The W hotel where I stayed had particularly impressive staff (though after the service standards of Beijing it would not be hard to dazzle).

The blog will be a couple of days later than usual next week, to accommodate some further travel well off the tube network. You can follow my travels on Twitter if you wish.