Mixed fare in London
Saturday, June 03rd , 2017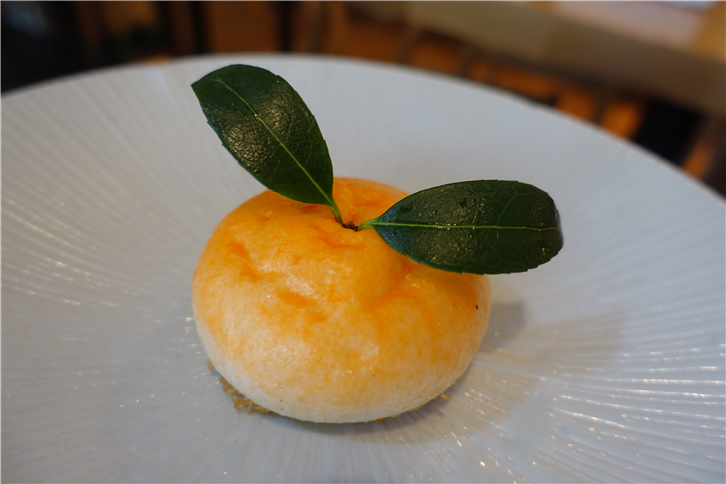 Baluchi is the flagship restaurant of a new luxury hotel near Tower Bridge called Lalit. Being run by an Indian luxury hotel group, you might hope that they would know how to run a successful luxury Indian restaurant in London, but you would be wrong. Poor service was not something you expect at this very ambitious price point, and neither were utterly dismal scallops. There were some decent dishes e.g. a black dhal, but this was priced at a mind blowing £15 for a side dish. This was a car crash of an evening, and an expensive one at that.
Radio Alice is a pizzeria in Hoxton Square that is frequently cited as one of London's best. Well, not on the basis of this visit it isn't. The pizza was not actively hostile but it was way below the standard of reliably good pizza restaurants like Santa Maria and l'Oro Napoli, and Franco Manca for that matter.
A. Wong continues to produce superb modern dim sum, inventive and skilfully made. Since each piece is priced separately you can try a lot of dishes, which is a real bonus, and the technical skill in the kitchen is obvious. French bean salt and pepper fritters were a particular highlight, as was clear shrimp dumpling, and the standard was high throughout. We finished with a lovely custard tart dumping (pictured).
I also had revisits to three favourite places this week – since I have written multiple times about each I have not written detailed review updates, but suffice it to say that all were on form. Jamavar currently serves the best Indian food in London, and was completely packed when I revisited. L'Amorosa is where the former head of chef of Zafferano now cooks, and it is a lovely neighbourhood restaurant with excellent Italian food at modest prices. The Watermans Arms is a little boozer in Brentford whose chef cooks Japanese izakaya dishes in addition to standard pub fare. He lived in Japan and has a Japanese wife, so knows what he is doing with regards to this cuisine, and although it is not a destination restaurant and will not win any prizes for décor, I find it very charming.