Old Favourites
Saturday, September 03rd , 2016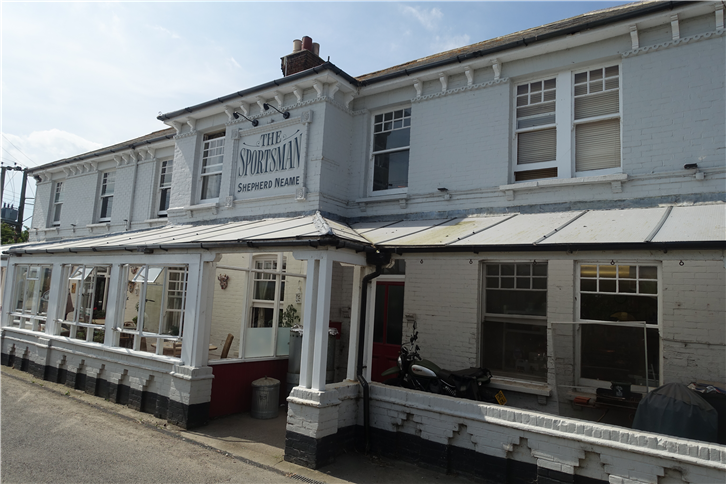 Local to me is the casual 197 Chiswick Fire Station, a mix of bar and restaurant located in a busy spot on the Chiswick High Road. It served "Antipodean influenced" food, though quite what this really means is hard to tell. The food that we tried was decent enough, the best dish being a chicken, tarragon and leek pie. Vegetarian tacos was also fine, though limp chips were a bit disappointing. This was a decent enough neighbourhood place, and certainly there is much worse food to be eaten in the area than this, but it is not aiming to be a destination restaurant.
Darbaar is buried away in a truly obscure pedestrianised street not far from Liverpool Street. This awkward location must make it tough for the restaurant to attract custom, which is a shame as the food there is genuinely top notch. Dishes such as chicken "naanza" (a sort of Indian pizza) show originality, and the depth of flavour in a beef vindaloo at this latest visit was impressive. Service is fine and the large dining room is smart. I worry about the long-term future of the place but if you are in the City then go there – the food there is as good as at any Indian restaurant in London.
The Sportsman is an old favourite, a restaurant that more than any in the UK is directly linked to its locale. Stephen Harris grows vegetables at the back of the pub, makes the salt from seawater gathered from the nearby beach, and buys pork from the adjoining farm. Almost everything served here can be traced to within a couple of miles of Seasalter. What I particularly like is that this ultra-locality is not rammed down customer's throats or done to be trendy: the dishes here are appealing and simple, and there is no sense of the place being "worthy". Instead it is just a delightful place to eat, and excellent value to boot.
I notched up by 65th visit to Hedone, which was on good form and served up some truly impressive dishes, including seasonal grouse, lovely lobster and dazzling millefeuille for dessert. As ever, it is the focus on high quality ingredients that sets Hedone apart, though there was plenty of culinary technique on display in the raspberry textures dessert. Hedone has been belatedly recognised by The Good Food Guide as one of the top restaurants in the UK, coming 8th in Britain in the 2017 guide, which has just been published. By comparison, it is rated 4th in the National Restaurant Awards (voted for by industry insiders) and is one of just four UK restaurants to make the global San Pellegrino Top 100 restaurants (at 60th in the world). Michelin still laughably scores it one star – maybe this year they will finally wake up and give it the second star it richly deserves.