A week in London
Saturday, December 24th , 2016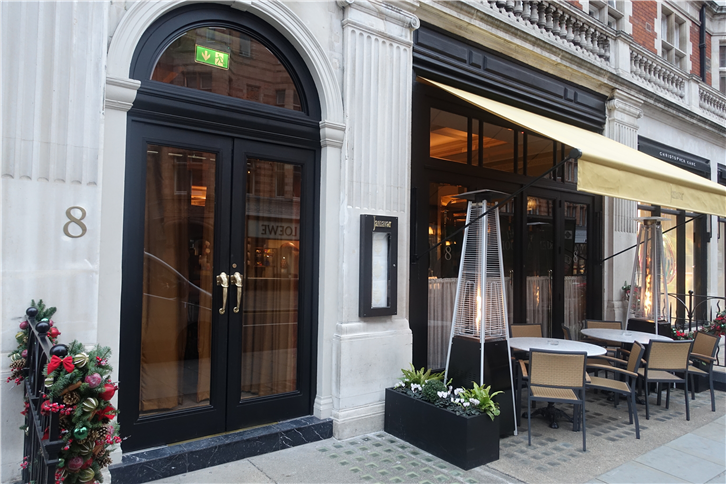 Jamavar is an up-market Indian restaurant brand of the Leela hotel group in India. I have eaten at several Jamavars in the sub-continent, the best of which are terrific, and I confess that I was nervous as to whether this London branch would be able to reproduce anything close to the magic of the originals. There have been some very disappointing Indian restaurant openings this year, and there is no shortage of foreign chefs who have come to London scenting easy money but not delivering. Fortunately my misgivings were misplaced. I have tried two meals at Jamavar in Mayfair now and they were both superb, with dish after lovely dish. The standard here is right up with some of the top restaurants in India, and for me Jamavar now sits firmly at the pinnacle of the Indian restaurant scene in London.
Zelmans Meats is a brand owned by the same group that run Goodman, so as you would expect the emphasis is on well-sourced meat. The original branch is in Soho and this is the second outlet, on the fifth floor of Harvey Nichols. The starter that I tried was a rather misjudged tuna tartare, and even the main course steak, although clearly a good piece of meat, was a tad chewy, presumably due to it not being rested properly. This was a shame, especially given the considerable price of the steak.
For the first time I tried the full omakase menu at Umu, sitting at the counter and watching the chefs at work. This was the best experience I have had at Umu, and although it is hardly a cheap meal it is clear that a lot of effort has gone into the dishes. Smoked wild lobster, and woodcock served with a sauce of its own liver were the stand out dishes, and the sashimi was certainly of a high standard.
I ate my 67th meal at Hedone, whose cooking is now very assured even across a lengthy tasting menu. Ingredient quality has never been an issue here, and highlight dishes at this meal included lovely crab, turbot and woodcock. For a pure food experience this is the best that London has to offer, in my view. Its single Michelin star is nonsensical when you compare the food quality here with other London two (and three) star places. Only The Ledbury really comes close to matching it.
The Michelin season of guides in now largely compete, with just France (usually end February) and the Main Cities of Europe guide to appear, plus Scandinavia and I presume the Sao Paolo/Rio de Janeiro guide in March. At the moment there are 118 three star restaurants globally, the new ones being Quince in San Francisco, T'Ang Court in Shanghai, Yamazaki in Toyama (this is a one-off guide so its stars will expire after 12 months), Lasarte in Barcelona, Joel Robuchon in Singapore, Gaon and La Yeon in Seoul and,while not exactly new, the Fat Duck in Bray now it has reopened. Esaki was delisted since it is moving, as was De Karmeliet, which is closing.
Wishing you all a very happy Christmas.