Sat Bains reviewed
Sunday, May 08th , 2011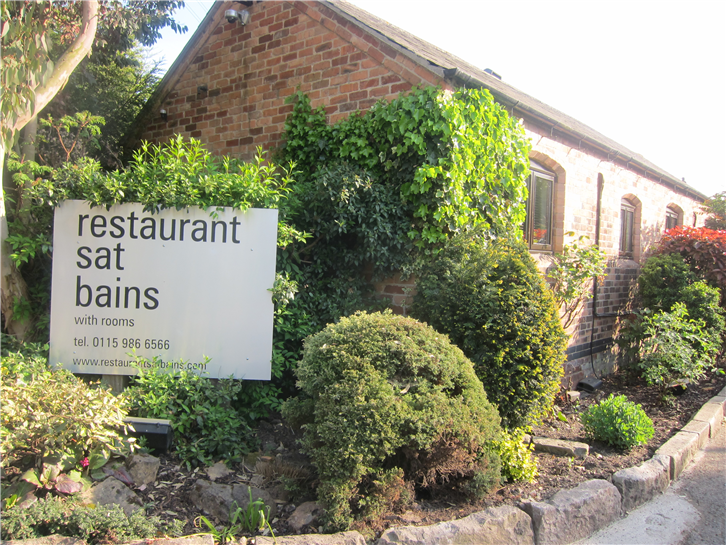 Trullo cooked up a very pleasant and fairly priced Italian meal for me this week, with decent pasta dishes and one good (and one less good) dessert. This has become an extremely popular place, and certainly Islington needs good restaurants.
Great Queen Street serves up a short menu of simple British dishes, and produced a generally competent meal. However the food element of the meal came to £28 each, which may not sound excessive but is more than the cost of a set lunch at somewhere like Gauthier. There are some real bargains to be had in London at lunch the high end restaurants, one of the best being the £48 lunch including wine at Gavroche (which is why it is booked weeks ahead).
The Sportsman was on good form this week, the tasting menu containing old favourites such as the pork scratchings with dazzling flavour and lovely turbot, but also excellent slip soles and some fine chilled asparagus soup with cream herb parcels made with delicate pastry. The cooking here is deliberately simple but the purity of flavour and quality of ingredients is superb.
I am being to wonder if there is any decent Thai food in London these days beyond the doors of the Patara mini-chain. Thai Taste near Gloucester Road was mediocre and far from cheap, and seemed to be populated mostly by walk-in tourist trade. Surely someone in London can cook Thai food better than this? Oh for the days of The Thailand in New Cross; now that was a restaurant, all four tables of it.
Sat Bains (pictured) has achieved a high profile for his inventive cooking, but this is the first time I have had the chance to eat there. I had the full tasting menu and an extra course, and had a very interesting meal. For me the two dishes that worked best were the two with the least elements, and at times I found some dishes just had too many flavours present, not always working together. However the service team was top notch and there were some real highs in the meal; I think Sat has every chance of getting a second star if he can pare back some of the complexity that currently characterises his cooking.
The Red Fort has been going for decades now, and I have had many meals here over the years of varying standards. At present it seems on good form, with two recent meals showing off some particularly good tandoor cooking. It is quite expensive, with extras in particular priced greedily, but the food is good.