A week in Kobe, Osaka, Nara and Kyoto
Saturday, April 14th , 2012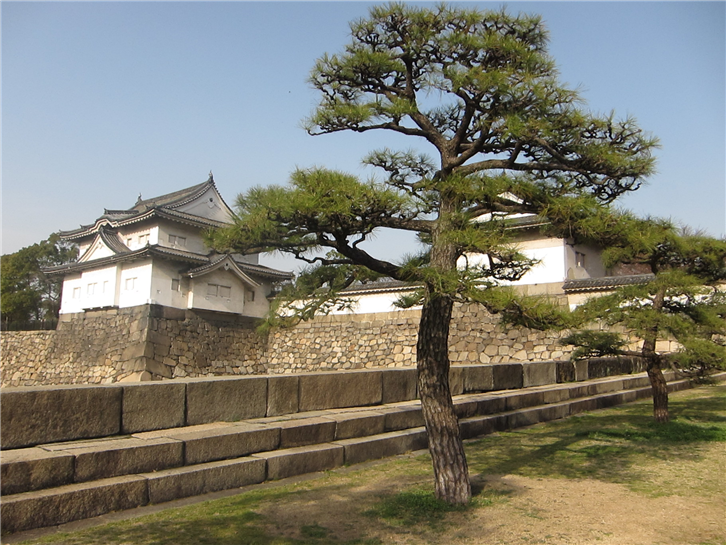 It was a delight to be back in Japan, my fifth visit to this fascinating country. Japan has a reputation for being a "difficult" place to visit due to the language barrier, but in fact this could not be further from the truth. To be sure, there is limited English spoken, but signs on the railway, subway and buses are in English, and more English is gradually being spoken, especially by the younger Japanese. The language issue is less of a problem than it may appear because people are almost unfailingly helpful. If you look even slightly lost then people will come up to try and help you, and not just vaguely point you in the right direction but often actually walk you to the place you are trying to find, sometimes going well out of their way to do so. The train system in Japan is magnificent, running like clockwork, and taxis are plentiful, though it always pays to have the address you are looking for written down in kanji characters (your hotel can do this for you). Street crime is almost unheard of, and people regularly leave their bicycles unlocked in the street, and their bags unattended when in cafes, something that you wouldn't try in Walthamstow, at least not twice.

Kobe is a busy port strung out on a narrow band of land between mountains and the sea. It is more an industrial city than a tourist destination, but has culinary compensations. It has two restaurants with three Michelin stars, and of course it would not have been right to visit Kobe and not try some of its famous beef. Ca Sento is a Spanish restaurant whose Japanese chef has worked extensively in Spain, and delivered an enjoyable modern Spanish meal. Komago serves kaiseki food in a classical setting, with hostesses in traditional Japanese dress. Although the service was utterly charming, the food here did not seem to me in the same league as the top kaiseki places in Kyoto. For the beef there was only one place to go, Aragawa, the most famous beef restaurant in Japan (there is a branch in Tokyo also in the same family ownership). I have written in some detail about Kobe beef in the review, so will not repeat myself here, but Aragawa is essentially a simple steak house that happens to serve some of the best beef on the planet. Yamanaka also delivered some excellent tempura, a world away from the tempura we are used to in London. Both Aragawa and Tempura Yamanaka were awarded two stars in the 2012 Michelin guide.

Osaka is the no-nonsense working heartland of Japan, its citizens known locally for their frugality and friendliness. It has accumulated four new three star restaurants since my previous visit here. Koryu was the pick of these, with some really impressive dishes. Kashiwaya was another classical kaiseki restaurant with a warm welcome but food that was not of the very top rung. Fujiya 1935 serves modern Spanish food, and did so well, while Taian was very enjoyable, the highlight being some stunning Matsusaka beef, which is every bit the equal of the better known Kobe beef. As a tourist destination, Osaka has limited places of interest other than theme parks, but it does have the fascinating Osaka castle (pictured). Japan has some magnificent castles and this is one of the largest.

In Kyoto I tried Nakamura, which was deservedly in the same league as the other top kaiseki restaurants in Kyoto, but was only recently elevated to three stars by Michelin. Wa Yamamura is out in the pretty city of Nara, once the capital of Japan, and served pleasant kaiseki food at a very low price compared to the places in Kyoto. At this point in the trip we also popped into Mughal, one of the few authentic Indian restaurants in Japan, and one of just two in the whole of Kyoto. Kyoto is the best city to visit as a tourist to Japan, with its vast array of temples, gardens and lovely old shops, and I have written about it previously here. Suffice it to say that it is a beautiful and fascinating city.

So, just the 28 Michelin stars this week. Next week the blog will cover a week in Tokyo.