From Soho to Ewell
Saturday, May 28th , 2022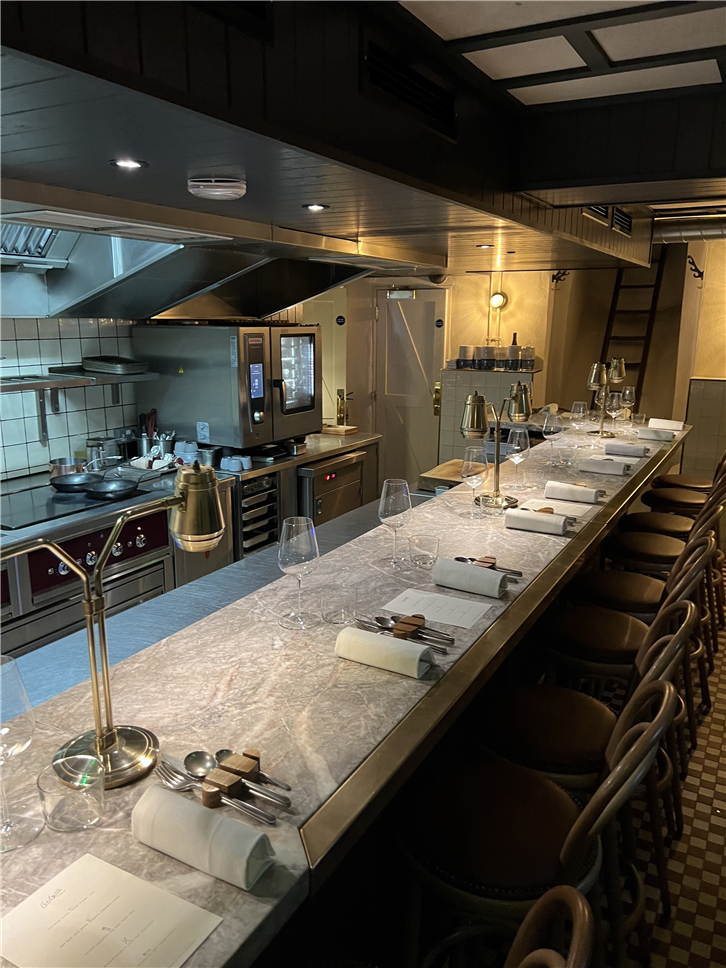 Evelyn's Table is an intimate twelve-seater, bar stools arrayed around a counter as the chefs work in front of you. There are some high-grade ingredients used here and there is plenty of skill on display. As ever with a tasting menu some dishes are better than others, but the overall standard was high and well deserving of its Michelin star. A beef tartare with wasabi was particularly impressive.
Dastaan and Black Salt have related ownership, the latter cooking most of the dishes of the original restaurant. Dastaan is in Ewell and Black Salt in East Sheen, and both are fabulous. Spices are ground daily rather than at the start of the week, and this really shows as you can taste the distinct vibrant spices used in the dishes. The cooking is impressive too, with dishes like the large red pepper prawns superbly tender, and with dishes such as the khumb palak at Dastaan showing how even a humble ingredient like spinach can be made to taste like food fit for a king.
I also made the mistake of trying Saigon Saigon, a neighbourhood Vietnamese place in Hammersmith that has been going for years. On the basis of this visit it is far from clear why that would be.